Wholesale Iranian Marble Slab One of the best ways to provide marble is to customers. The Marvelous Stone Company is one of the most reputable wholesalers of marble slabs in the Middle East. Also, this company is a leader in exporting all kinds of marble slabs.
What you read in this article:
Wholesale Iranian Marble Slab
Undoubtedly, marble is one of the best building stones. Marble is also a historical stone. This stone has been used in the distant past. In the past, marble was commonly used to build palaces, temples, and mosques.
Moreover, great artists have carved beautiful sculptures with this stone. In today's world, this stone is also widely used. Most of our customers are looking to buy marble.
But let me explain a little about Iranian marble. Iran is one of the most important marble production centers in the world. So, more than 200 types of marble are produced in Iran.
Isfahan, Dehbid, Aligudarz, Najafabad, Shahreza are the most important cities for marble production. The quality of Iranian marble is like 5-star marble.
Iranian marble has a great variety of colors. Such as red marble, pink marble, green marble, white marble. Well, I believe that wholesale Iranian marble slab has a long story.
Marble Slabs Suppliers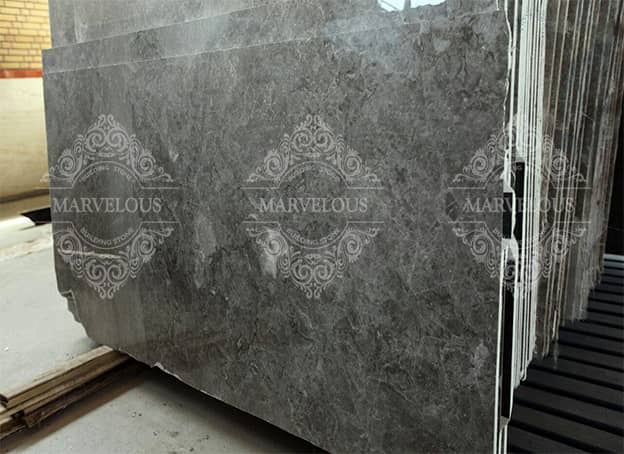 In fact, many suppliers in the marble producing countries supply this stone. The building stone market in the world is very large. Italy, China, India, Turkey, and Iran are the most important producers of marble in the world.
Statistics show that in 2019, Italy was the leading exporter of marble in the world. Unfortunately, with the outbreak of the Coronavirus, this market also suffered a severe recession.
Most countries in the world have closed their borders. Many orders remained at customs. Customers had a lot of problems. The traders suffered a lot of financial losses.
But fortunately, after a few months, the countries gradually opened their borders. The economy reactivated. Countries lost their rankings in exports and imports. With the resumption of these activities, everyone gradually realized that great changes had taken place.
Major Distribution Of Marble Slabs
Customer behavior also changed in life with the Coronavirus. They could not travel to the producing countries as before. Instead, they had to see rocks and mines through the Internet.
This caused customers to reduce the volume of orders. On the other hand, ship fares also increased. In fact, they were unemployed for several months and quickly raised fares when they started again.
There were many problems, but I do not intend to explain them. China was one of the largest distributors of marble slabs in the world. In addition, Iran is one of the most important distributors of marble slabs with a great variety of quality and color.
Italy certainly had a sharp decline. Unfortunately, they had serious problems during the Corona. I hope this virus will disappear in the world as soon as possible.
Export Of Marble Slabs
As you know, most marble manufacturers are also exporters of this stone. I believe that exporting is by no means an easy task. You may ask why? Naturally, working with customers from different cultures and countries is not easy.
Some customers are very cooperative and some are not. Export and import laws vary from country to country. Problems may arise if you are unaware of these rules.
The issue of price is always important and vital for customers. Of course, there are many issues and issues about exports. We do not intend to make things difficult by expressing problems.
Our intention is to make customers more familiar with the problems of exporters. So, wholesale Iranian marble slab is one of the best of our specialties.
The Best Supplier Of Marble Slabs
The Marvelous Stone Company is one of the most important suppliers of marble slabs in Iran. Our company has different marble mines in different cities of Iran.
We guarantee the best stone quality, the best price, and the best shipping conditions. Orders of esteemed customers will reach them in less than a week. If you want to buy marble slabs in bulk, please contact our sales experts.