Best marble for tiles It is a frequent question that buyers always ask our colleagues. Undoubtedly, one type of stone cannot be offered to all customers. Rather, we should offer stones for each customer based on his own needs.
What you read in this article:
Best marble for tiles
As you know, different types of marble stones are produced in different colors and qualities in different countries of the world. India, China, Iran, Turkey, Greece, and Italy are the biggest producers of marble stones in the world.
All kinds of these stones in cream, black, golden black, smoky, chocolate, and silver colors are produced in different countries of the world and offered in the world markets.
It should be noted that many countries in the world are importing different types of these stones in the form of blocks, slabs, and tiles. Naturally, the tastes of customers in these countries are also different from each other.
Export of marble tiles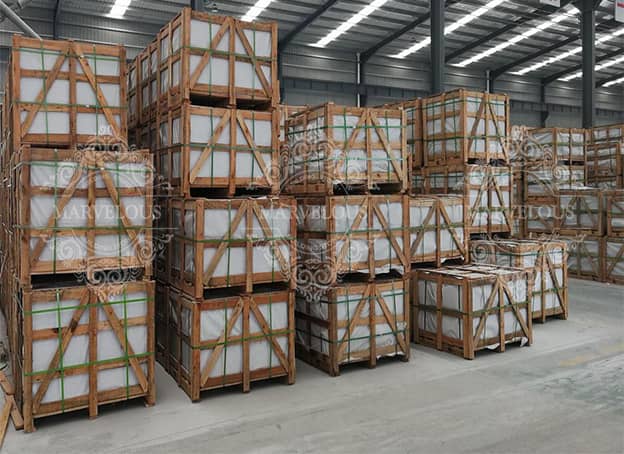 Many importers in the world are looking to import all kinds of marble stones with different colors. Considering the quality of production and variety of colors among Iranian marble stones, we recommend these stones to you.
More than 230 types of marble are mined in Iran. This diversity does not exist in any other country. In addition, the price of these stones in Iran is very reasonable and cheaper than in other countries.
Buying marble from Iran has many advantages. My colleagues have explained all these benefits to you in the previous articles. Be sure to read our previous articles.
Marvelous stone company
I am sure you are also looking to buy different types of marble from a reputable company. Marvelous stone company has more than 20 years of experience in producing, supplying, and exporting all kinds of marble stones in the Middle East.
This company has more than 20 agencies. Also, 3 mines of various building stones are being extracted. We have considered the best export services for your orders. Contact our sales department now and place your orders. Join us and enjoy.