Travertine Stone Suppliers They are found in large numbers in the world. The Marvelous Stone Company is one of the top suppliers of travertine in Iran. The company is also a well-known brand in the wholesale of this stone. Another service the Marvelous stone company is the extensive export of travertine from Iran to most countries in the world.
Travertine Mines In The World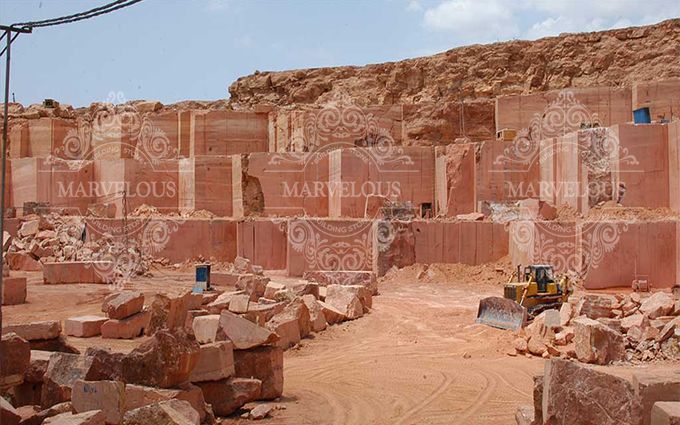 There are many travertine mines in different countries of the world. The most important countries producing this type of stone are Turkey, Mexico, Italy, Peru, China, Spain, and Iran.
These countries extract abundant travertine mines and are present in the market for this group of stones in the world. It should be noted that Turkey was one of the largest exporters of travertine in the world in 2018.
The quality of this type of stone varies in different countries. Also, extraction facilities and machinery in these countries vary depending on the growth of their industry.
Travertine Mines In Iran
As you know, Iran is also one of the best and most important producers of travertine in the world. In addition, this country is one of the top 4 mineral producers in the world.
Most cities in Iran have stone mines. It is one of the most important travertine mines in Iran in Mahallat. Mahalat travertine is of very high quality and most foreign customers are interested in buying this stone.
In addition to the neighborhoods of Isfahan, Azarshahr, and Kashan, they also have many mines of this stone. Moreover, this stone Available as a travertine slab or travertine tile in Iran.
Travertine Market In The World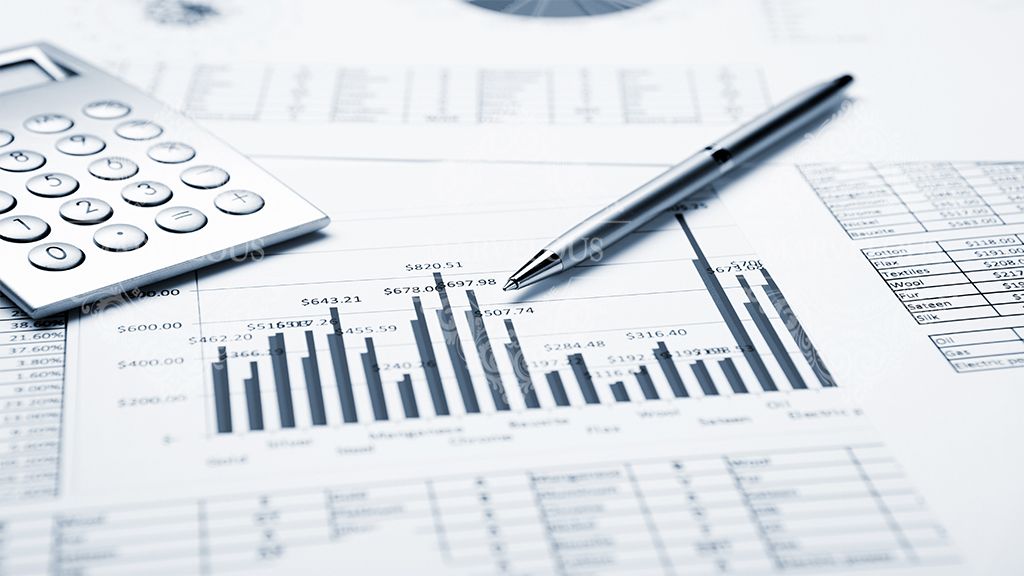 Different markets often fluctuate. Various factors affect the volatility of markets in the world. Factors such as economics, politics, wars, and diseases.
The building stone market, like other markets, always fluctuates a lot. These fluctuations were up and down in this market until the end of 2019. By the beginning of 2020, perhaps few people in the world thought that the outbreak of COVID-19 would largely stop most of the world's markets.
This disease had very serious negative effects on the world economy. Most businesses were shut down and people around the world were quarantined.
Fortunately, with the awareness of the people about this disease, the number of victims is decreasing every day. Furthermore, customers can find cheap travertine very easily in Iran with high quality.
Travertine Market In Iran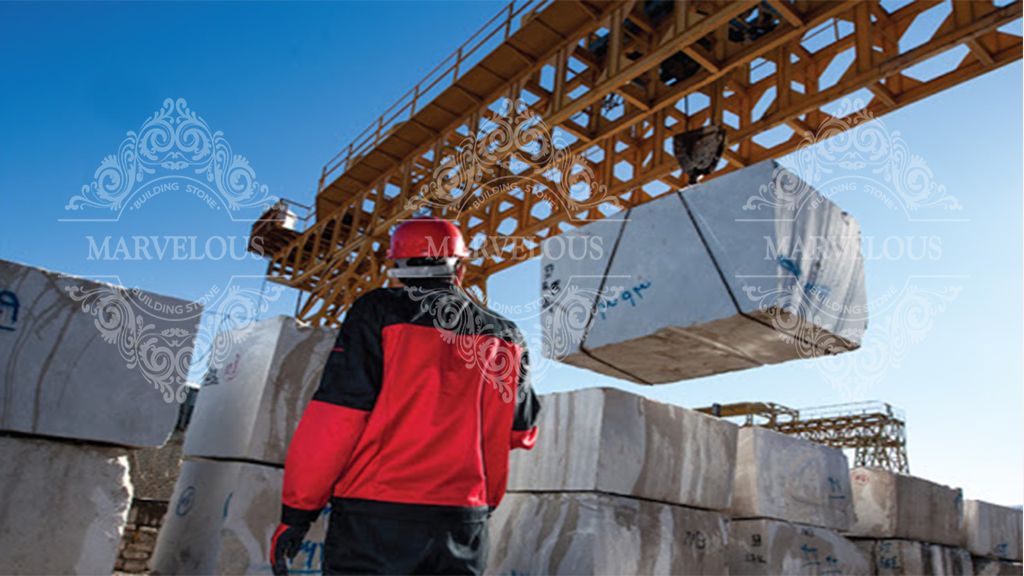 Iran is one of the most important producers of travertine in the world. For this reason, there are many travertine distributors in this country. Of course, these travertine wholesalers are scattered in different cities of Iran.
Also, the quality of this stone is different in different cities. But often the quality of most of these travertine suppliers is very good and most of these stones are suitable for export.
The travertine market in Iran is very prosperous because this stone has many customers in this country. It should not be forgotten that this market, like many other markets, is undergoing many changes.
After the end of the quarantine period in Iran, this market has resumed its activities. Over time, with the demise of COVID-19, market conditions will improve. I think it is good news for travertine stone suppliers in Iran.
Travertine Stone Suppliers
Many suppliers supply travertine in most countries of the world. They buy this stone from manufacturers at a very low price and import travertine to their country.
One of the most important issues for buying travertine is the quality of travertine. Another major issue is the price, which is on the minds of buyers. However, the stones must be of good quality to work well during installation in buildings.
Most suppliers prefer to buy from travertine wholesalers. Because they buy this type of stone at a very cheap price from factories and then distribute it. As a result, the supply of travertine has different parameters and stages that are different in each country. So, I do believe that travertine stone suppliers have easier jobs than manufacturers.
Supply Of Travertine From Iran
It can almost be claimed that there are many travertine suppliers in Iran. They are either retailers or wholesalers. Most of these people are looking for quality travertine in Iran. In addition, we can supply white travertine, silver travertine, gray travertine, and yellow travertine.
On the other hand, Iranian travertine has many customers in the four corners of the world. Iran has many competitors in this market. One of Iran's most important competitors in Turkey.
Statistics show that in 2018, Turkey ranked first in the world in travertine exports. Mexico and Italy were second and third, respectively. Travertine has a wide market in Iran, but unfortunately, it does not have many exports.
While the quality of this stone in Iran is not less than in other countries, but in this regard, exporters must do better than before. Finally, travertine stone suppliers have a great market to provide their stone in the world.
A Reputable Supplier In Iran
The Marvelous stone company can be your best choice to supply travertine in Iran. The company is also a reputable brand in the export of this stone. The Marvelous Stone Company is one of the best wholesalers and distributors of travertine in Iran.
Our company has many years of experience in the global markets of this stone. Expert consulting, sales, transportation, and support teams work with the company.
The quality of travertine in our company is very high and our price is always ideal for our customers. The most important priorities of The Marvelous Stone Company are honesty with customers and customer satisfaction. Please contact our consultants for a travertine price list.