Travertine Stone Cost It is very different. The Marvelous Stone Company pays the lowest costs for customers. Given that the company's main specialty is travertine exports, we reduce export costs for our valued customers.
What you read in this article: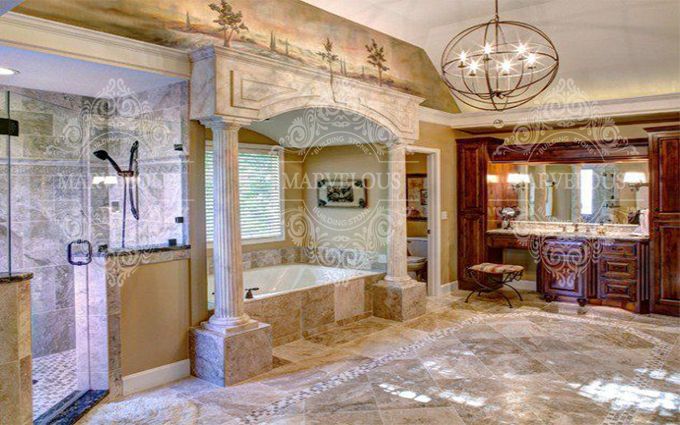 Travertine Tile Natural Stone
As you know, travertine tile is one of the most beautiful and durable building stones. This tile goes through many stages to be sold. Initially, travertine is extracted from mines as a coupon and transferred to stone factories.
In the factory, it is cut according to the standards and polished. It is then transferred to stone shops for sale. After ordering and preparing this tile, buyers use it in the interior and exterior of buildings.
2020 Cost of Travertine Stone
In general, it can be claimed that building stones are stones that are worth investing with their resistance. For example, if we use wood in the building instead of travertine, we will definitely have to replace the wood after a few years.
But if we work with a stone instead of wood from the beginning, we can use those stones for many years without worry. Naturally, this stone also has certain costs. In addition, travertine wholesale is a very specialized subject. Because this type of stone has different types and applications.
For example, transportation, installation, and maintenance costs are other. I still believe that these costs are worth this beautiful stone.
Travertine Stone Cost
As I said before, this stone group has its own costs. But among these costs, the cost of cutting this stone is a bit expensive. This is because cutting machines and equipment are very expensive. Of course, cheap travertine can also be purchased in Iran.
For example, I was looking for a granite slab for a customer and I contacted many suppliers. But in the end, I realized that this stone exists in Iran, but its cutting machine is not in Iran.
My colleagues said that this is a very expensive device and we cannot afford to buy it. However, there are different costs for this type of stone.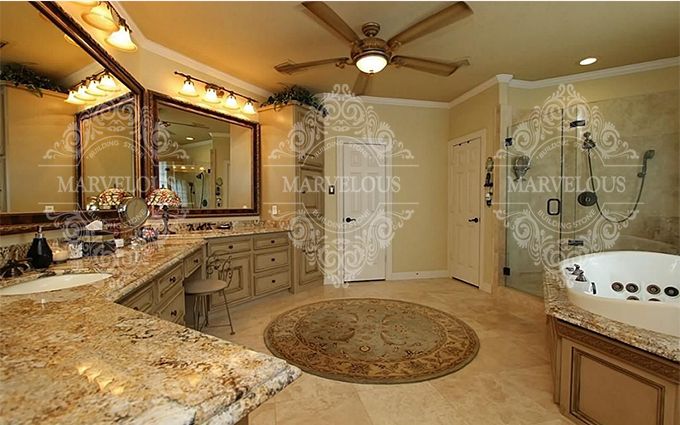 Travertine export costs
The export of travertine is a very specialized subject. The Marvelous stone company specializes in supplying and exporting travertine in Iran. This company has a long history and experience in exporting all kinds of travertine slab and tiles.
Exports to Iran include various costs. Transportation costs to Bandar Abbas customs or Chabahar port are one of them. The cost of renting a container and customs and cargo shipping and of course insurance should also be added to this list.
The Marvelous stone company minimizes these costs with a special plan and customers buy their stone at the best price. Please call us.