Travertine Grey Tile It has received a lot of attention from customers nowadays. The Marvelous Stone Company is one of the most reputable suppliers and distributors of gray travertine in the Middle East. In addition, the company has extensive experience in exporting various types of gray travertine to various countries around the world.
What you read in this article: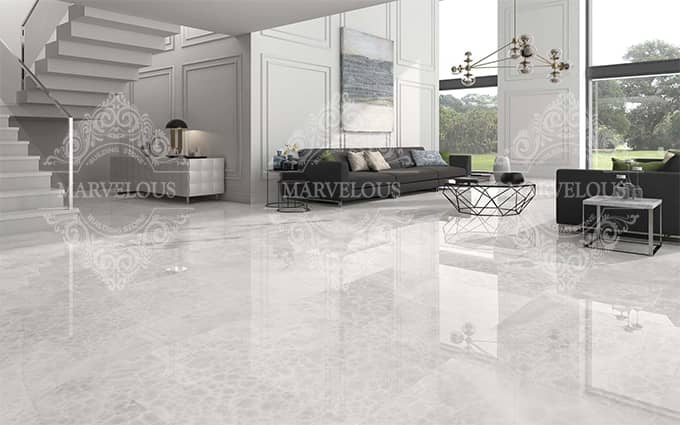 Travertine Grey Tile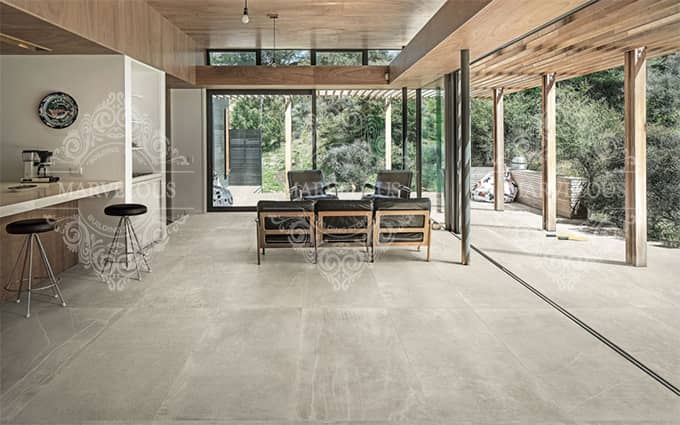 In today's modern age, most people are interested in having luxurious and modern buildings. Most people like to use modern and stylish materials in their buildings. Of course, this is normal and not a new phenomenon.
As I said before, the use of travertine tiles is increasing day by day. This travertine tile has many fans due to its good resistance to marble. Also, the combination of gray travertine tiles and different colors of marble can create a lot of beauty.
Moreover, in some travertine producing countries such as Iran, the price of this stone is cheaper than marble. Customers prefer to use this stone on the floor and even in some facades.
Most of the use of this tile can be seen in luxury villas and apartments. In the following, we will explain the supply of this tile.
The Best Supplier Of Gray Travertine Tiles
Undoubtedly, Iran is the best supplier of travertine tiles in the world. The country has many positive features for the travertine trade. Most travertine traders are well aware of these points.
They prefer to get the travertine they need from Iran. The most important positive features of Iran are the high quality of travertine and its cheap price.
If you are interested in knowing about other positive features of Iran, be sure to read our previous articles. In fact, supplying travertine tiles from Iran is the easiest way for customers of this stone.
One of the best suppliers of travertine in Iran is the Marvelous Stone Company. This company has many mines in the Mahallat of one of the most important travertine production centers in Iran. Please contact our consultants for a price list of travertine tiles.