Travertine Cost In Iran It can be different in different cities. The Marvelous Stone Company is one of the most reputable suppliers of travertine in the Middle East.
What you read in this article:
Moreover, the company has various stone mines in different cities of Iran. In fact, this company is a leader in exporting various types of travertine to different countries of the world.
Travertine Cost In Iran
Without a doubt, we all know travertine as a great stone. Travertine is mined and produced in certain countries. Travertine production costs vary in different countries of the world.
The final price of this stone depends on various factors. As you know, Iran is the most important travertine production center in the world. Well, the highest quality travertine in the world is produced in Iran.
This stone is produced in different colors and qualities in Iran. Customers of this stone are usually looking for white travertine, silver travertine, or gray travertine.
So, the various applications of travertine have been fully described in previous articles. If you are interested, you can read them from the articles section of our website.
Costs Of Travertine Production In Iran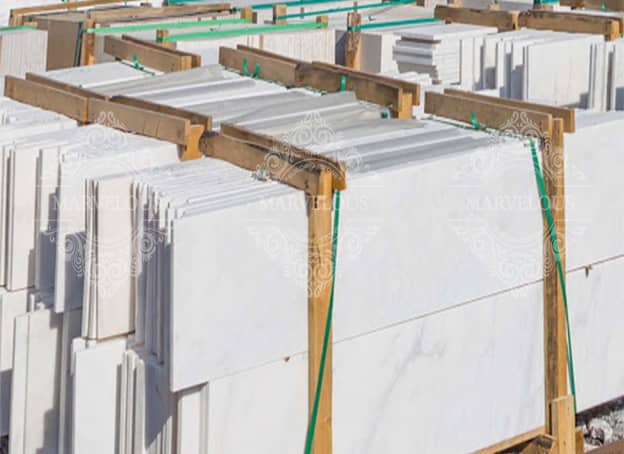 In fact, many cities in Iran are extracting and producing travertine. Each of these cities has different travertine mines and produces travertine with different qualities.
More additionally, the most important travertine production center in Iran in Mahallat. As well as this, all customers in the world know the neighborhood travertine well.
The reason for this recognition is the very high quality of this stone. Most travertine traders recommend neighborhood stone to their co-workers. About two months ago I went to one of these mines.
Workers worked around the clock on the mine. Many buyers are interested in buying travertine blocks. They can cut this stone according to their standards after importing it to their country.
Cheapest Travertine Costs
Rest assured, Iran has the lowest costs in the production of travertine. These costs include machinery, transportation, fuel, workers' wages, and stone cutting.
Of course, if travertine is for export, so are customs and shipping costs and insurance. In addition, some of our customers are looking to reduce their costs. Naturally, this is the right policy for exports and imports.
We always suggest our customers choose a country that has good access to international waters and roads. It is the best choice in Iran. So, if you are looking to reduce your costs, contact us. Finally, we always make surprise our customers.
The Marvelous Stone Company always has the best offers for you. Please contact our sales experts to place your order.