Marble Wholesale They operate in almost all countries of the world. The Marvelous Stone Company is one of the leading manufacturers and wholesalers of marble in the Middle East.
What you read in this article:
In addition, the company is one of the most reputable exporters of marble to various countries around the world. In fact, our company has various mines and factories in most cities in Iran.
Undoubtedly, we supply and send most of our customers' orders directly and without intermediaries from our mines.
marble wholesale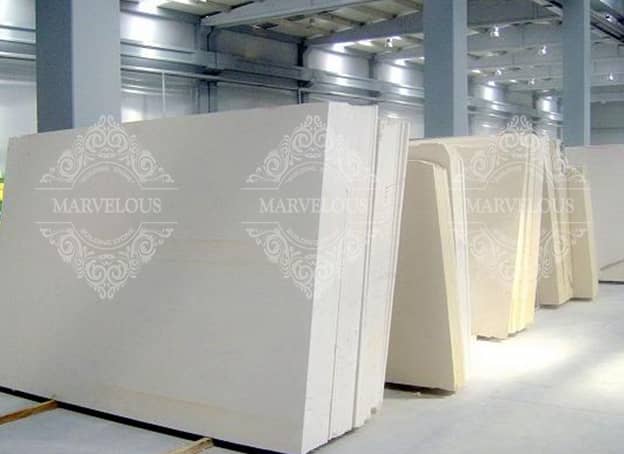 Undoubtedly, most countries in the world need different types of marble. These countries are often renovating their buildings. They naturally need all kinds of marble.
On the other hand, many marble wholesalers also operate in most marble markets. Anyway, the customers of these wholesalers find the marble. If these marble distributors are of good quality, they can sell their stones.
Most of these wholesalers are in Europe and Asia. These countries have been described in detail in the past. If you are interested, please read our previous articles.
Also, many customers ask us questions about the quality of marble. This may be your question as well. So please follow us to the end of this article.
Marble Wholesalers In Iran
As you know, Iran is one of the most important marble production centers in the world. The quality of Iranian marble is unique. You can even find different types of pink marble, red marble, green marble in Iran.
We believe that 5-star marble is produced and processed in Iran. In fact, Iranian marble can compete with the best marble in the world. For this reason, we even export to Italy, one of the top producers of marble in the world.
They are well aware of the quality of Iranian marble. There are many suppliers and manufacturers of marble in Iran. In addition, Iran is geographically the bridge between the east and the west of the world.
Iran's access to international waters and roads is unparalleled. It is safe to say that no country has these great facilities. The price of Iranian marble is much cheaper than in other countries. Please call for a price list.