Marble stone block for sale is one of the best ways for marble traders in the world. This is mainly because they can import these blocks into their country and cut them according to their needs in different projects.
What you read in this article:
What Is Marble Stone?
Marble is a Greek word meaning bright. Marble is a metamorphic rock with the pressure of limestone and dolomite that is its main mineral and takes about 100 years to form in the very old layers of the Earth's crust.
Features Of Marble Stone
Features of marble include their resistance to various weather conditions, polishing ability, easy maintenance and cleaning, and non-abrasion resistance. In addition to the magnificent beauty of marble in
residential
office
commercial
sanitary areas
these stones remain unchanged for many years and retain their beautiful appearance. For instance, People usually use marble in luxury homes and companies and some private hospitals.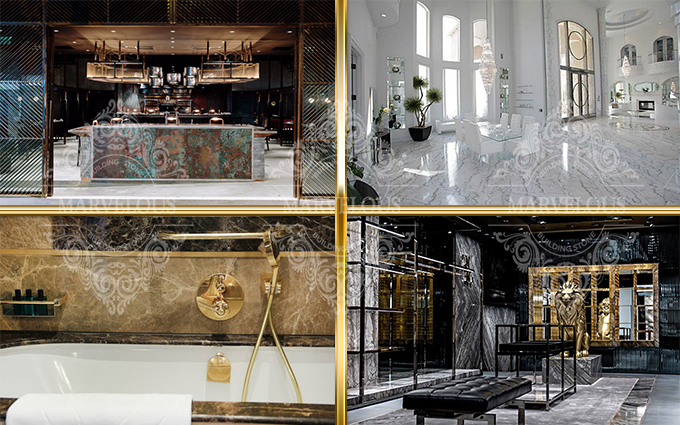 Applications Of Marble Stone
Marble is cut in different ways in the marble factory. Cutting and polishing marble is one of the most important developments in the last century.
As well as this marble texture is softer than granite and is often used for environments such as flooring, wall decoration, exterior design, toilets, fireplaces, staircases, and more.
The Price Of Marble Stone
Well, undoubtedly there are a lot of things about price but the first and the most important thing is that Marble is extracted in different colors and has different prices.
Important and influential factors on the price of marble include the quality of the stone, color and design, diameter and dimensions, type of processing, and its exact sort.
This stone is sorted after cutting and sub-grinding. To check the quality of this material, it is analyzed physically and chemically, and the more desirable the analysis, the better and more expensive the marble will be.
Marble Stone Block For Sale In Iran
The Marvelous Stone company in Iran always encourages its foreign customers to buy marble blocks. This purchase is very beneficial for marble importers and construction companies. If merchants buy a marble block, their costs are saved this is important because they do not pay the seller to cut the stone. Furthermore, the possibility of breaking slabs during the transportation is eliminated. So, as a result, buy marble blocks has many benefits for stone traders around the world.