Marble And Granite Suppliers Can be easily found in most countries that produce these stones. The Marvelous Stone Company is one of the top manufacturers and suppliers of granite and marble in the Middle East.
What you read in this article:
In addition, this company is one of the most successful exporters of granite and marble in Iran. In fact, the company has various granite and marble mines in Iran. We can supply and send all your orders directly from our mines.
Marble And Granite Suppliers
In today's modern world, the use of building blocks is increasing. Many countries in the world need different types of marble and granite. They have to import these stones to their countries.
At this point, they begin to search for suppliers of marble and granite. Of course, it is very important in which countries are they? What continent do they even live on? What quality are these stones looking for?
What is their purchase volume? The answers to these questions will guide us to introduce the best to you. Some customers are looking to buy cheap granite.
On the other hand, others are looking to buy 5 star marble. The conditions of these two groups are completely different from each other. One pattern cannot be introduced to both.
Buy Marble And Granite
Unfortunately, after the outbreak of the Corona virus in the world, it became very difficult for customers to buy stones. They could no longer travel to the producing countries as before.
Because all countries had closed their borders. From then on, online shopping for marble and granite flourished. Customers see and buy the factory and the stones through a video call.
But this type of purchase is not good for granite suppliers. When customers buy remotely, the volume of orders decreases. They prefer to buy less because they did not see the stones up close.
Naturally, this is the right of customers. We also hope that after solving this problem, the market will return to normal.
The Best Supplier Of Marble And Granite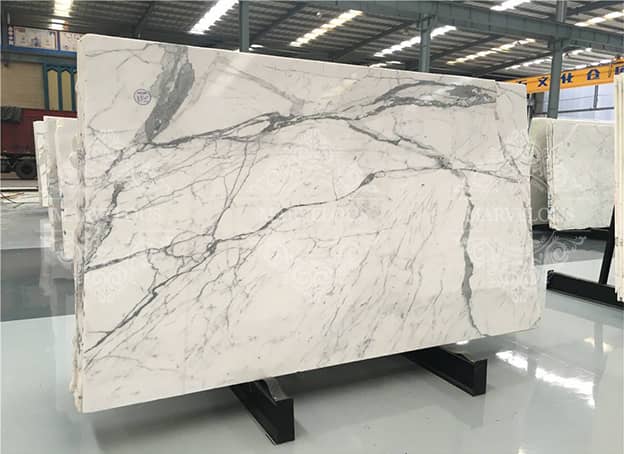 The Marvelous Stone Company is one of the best distributors and wholesalers of granite and marble in Iran. Our main priority is to provide quality and cheap stones.
Our goal is customer satisfaction. Various teams work with us to achieve this goal. All these teams are trying to satisfy you. We hope we can provide you with the best service by purchasing from us. Please contact our sales consultants for a price list of granite and marble.