Iranian onyx stones slabs We produce Iranian onyx stones with the highest quality and deliver them to you in Jebel Ali and Mersin ports. These stones are produced and sent to you according to world standards.
Iranian onyx stones slabs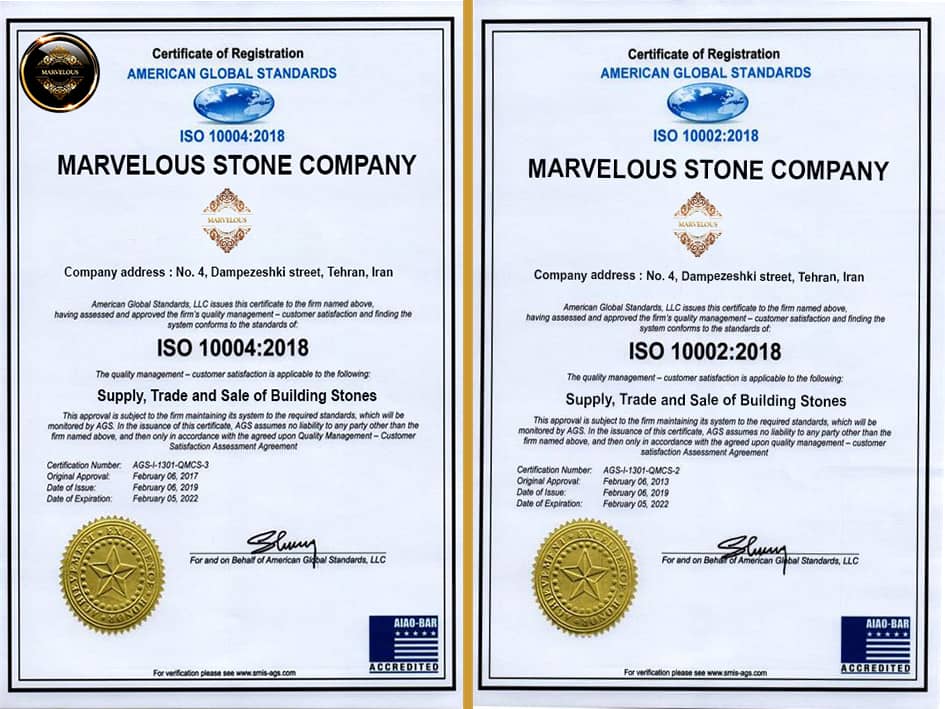 The Marvelous stone company is the leader in the production and export of all kinds of onyx stones. In addition to the production of onyx stones, we also produce all kinds of marble, travertine, and granite stones.
In recent years, however, according to the trend of international markets, we decided to increase the production of onyx stones. We have been producing blue, pink, green, white, cream, orange, and lemon onyx for more than 10 years.
Since 2016, we have started the production of Onyx Romance, Princess, Diamond, Black Rose, and Golden Cloudy. Fortunately, these new products were noticed by many buyers in different countries of the world. In this article, we intend to introduce you more to our products.
Marvelous stone company
At first, our company only produced and exported granite stones. After some time, we started producing marble stones. Finally, according to the orders of the customers, we started the production of onyx stones. We often produce all these stones for export.
The quality and price of these stones are excellent. Our colleagues in this company are trying to provide you with the best services. In addition to excellent quality production, excellent packaging and fast shipping are also important services.
As well as this, be sure to review our previous content to learn about our company's services. Well, in this article, we intend to introduce you to the different qualities of onyx stones.
Blue onyx stone slab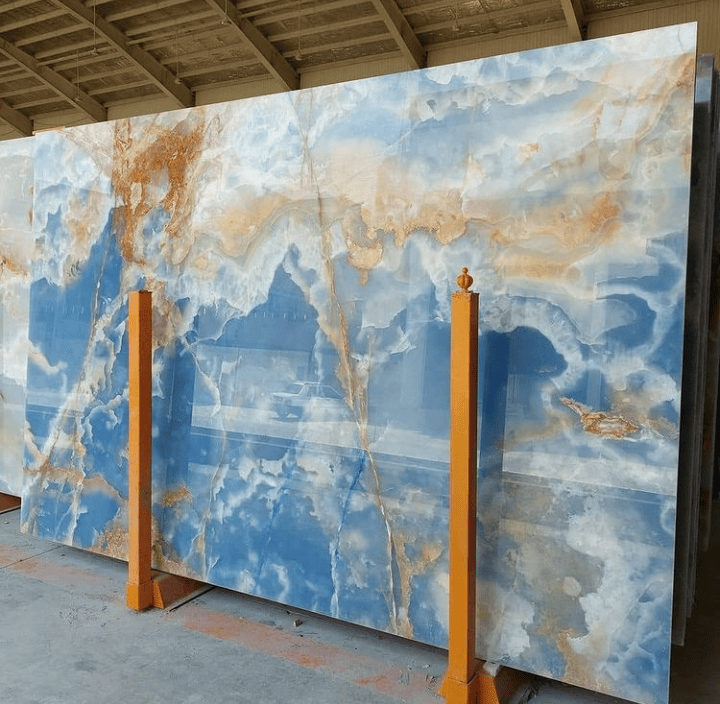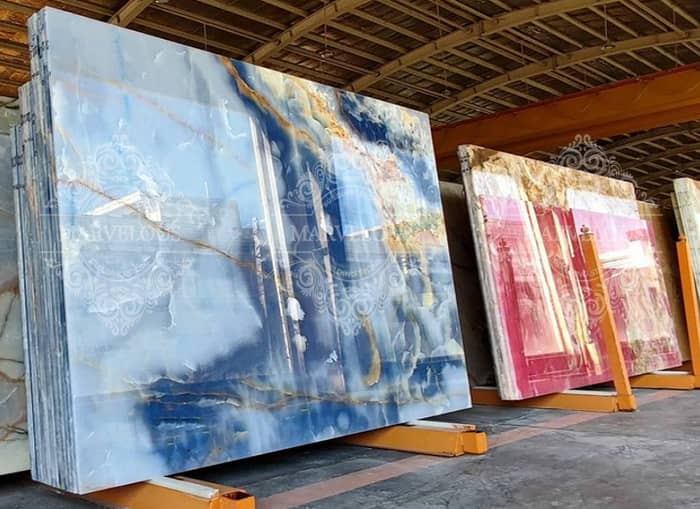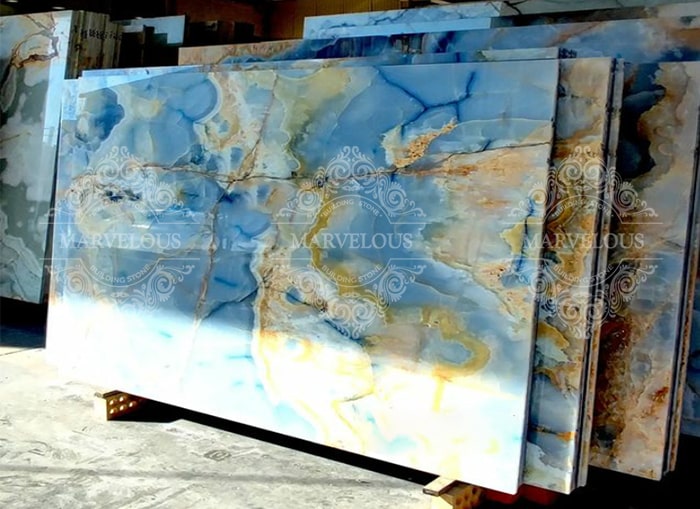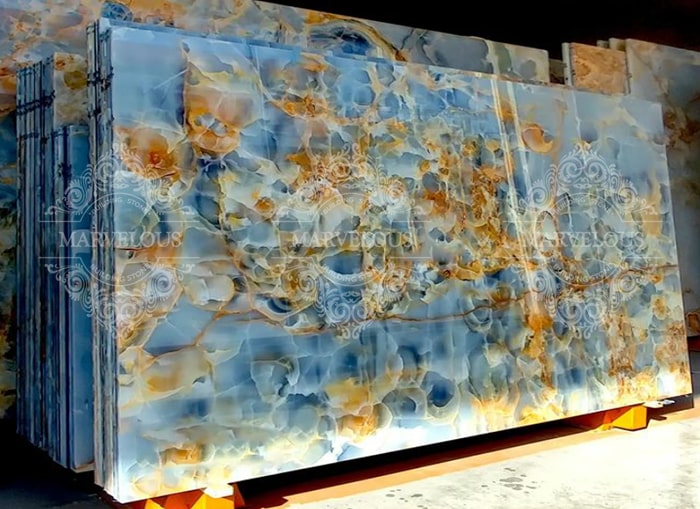 Pink onyx stone slab
Green onyx stone slab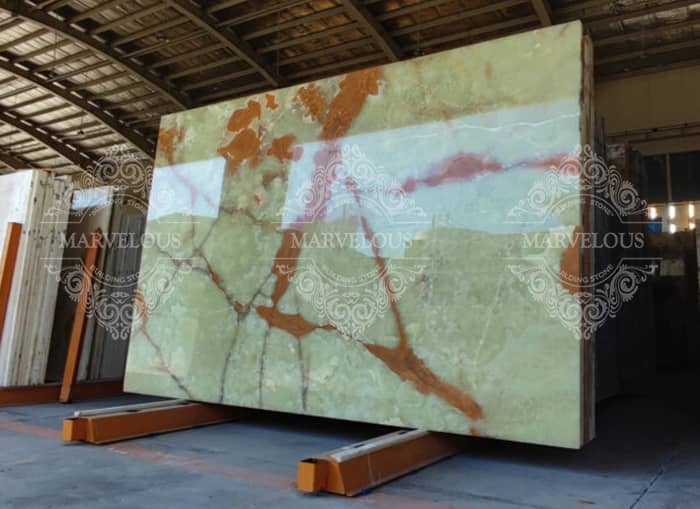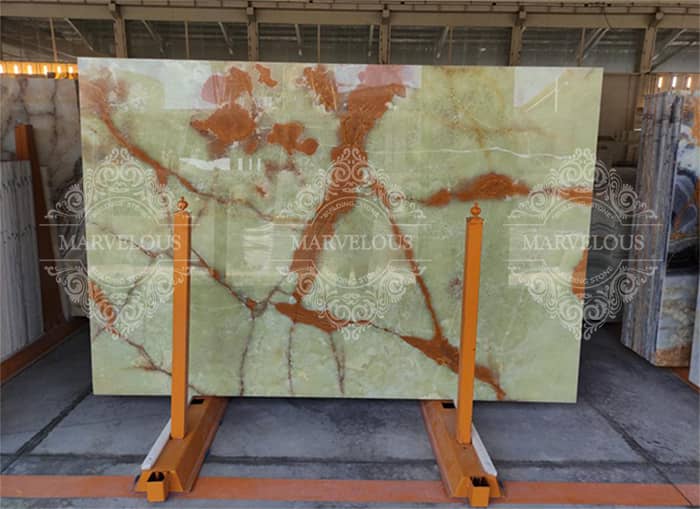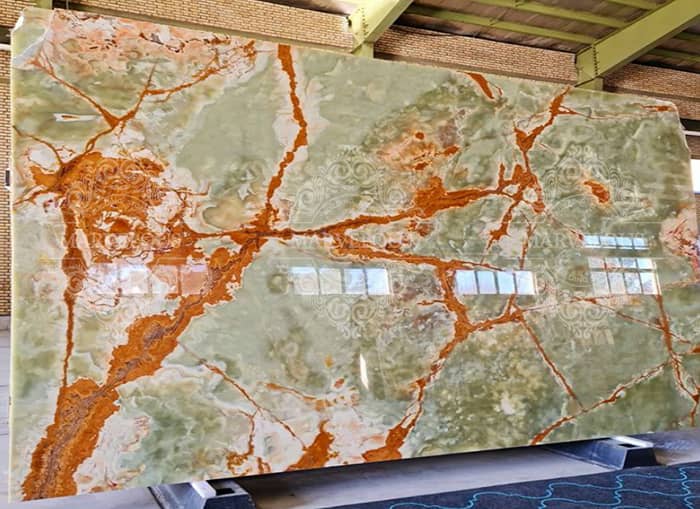 Romance onyx stone slab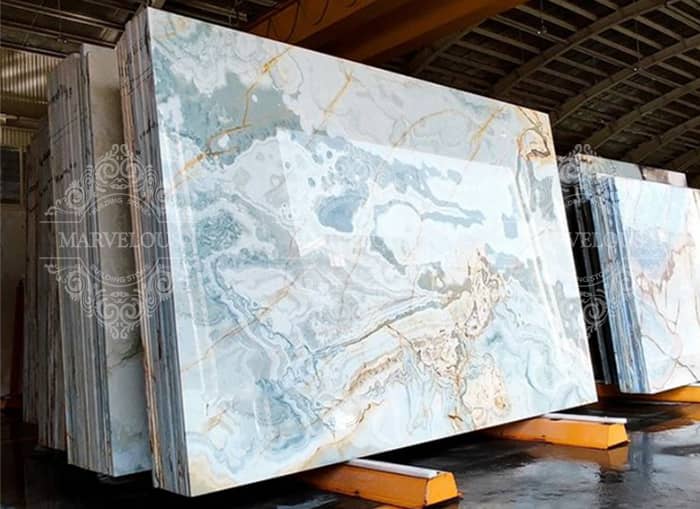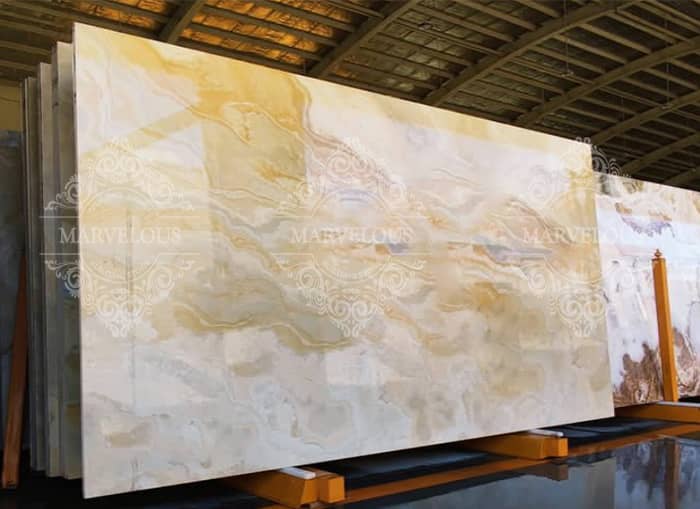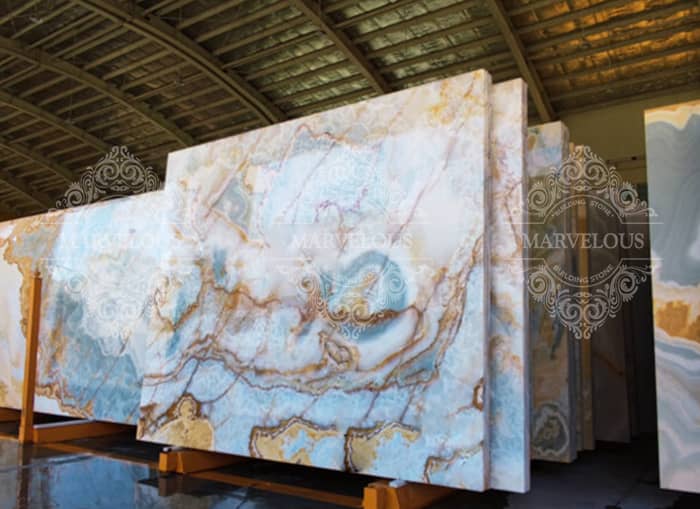 Princess onyx stone slab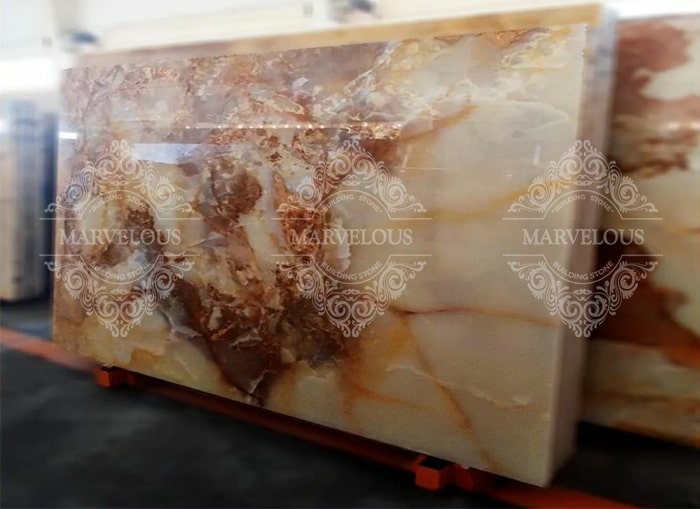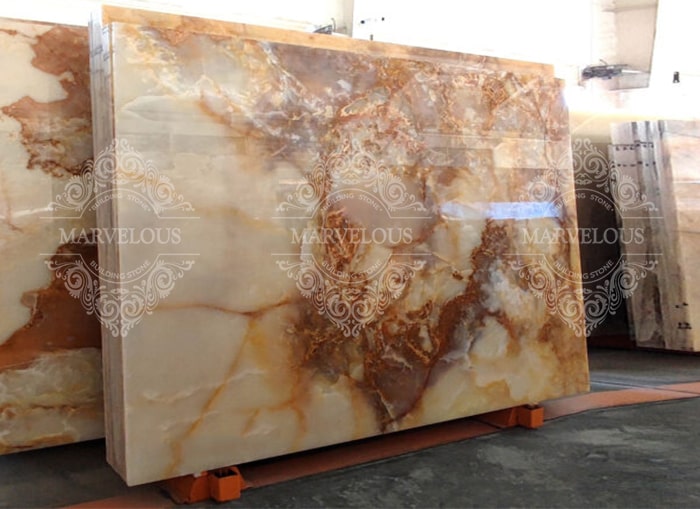 Lemon onyx stone slab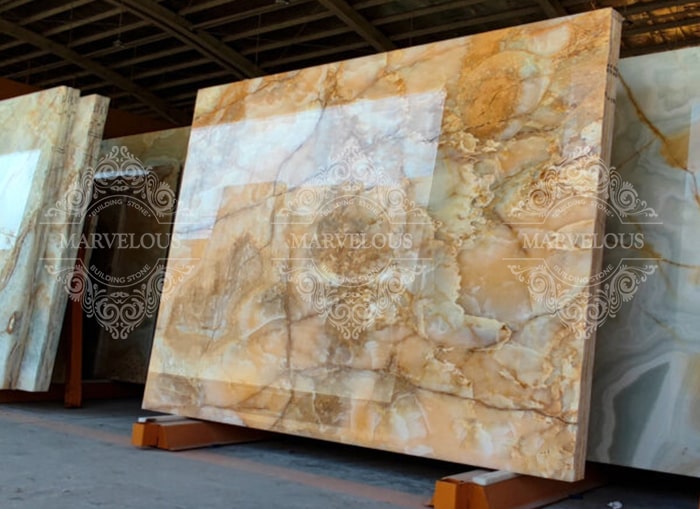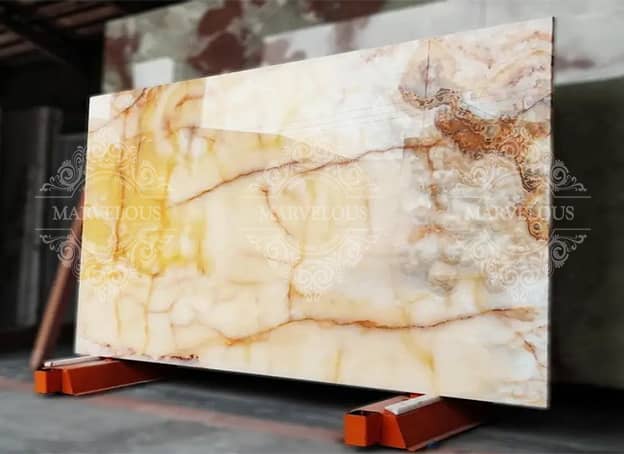 Black rose onyx stone slab
Diamond onyx stone slab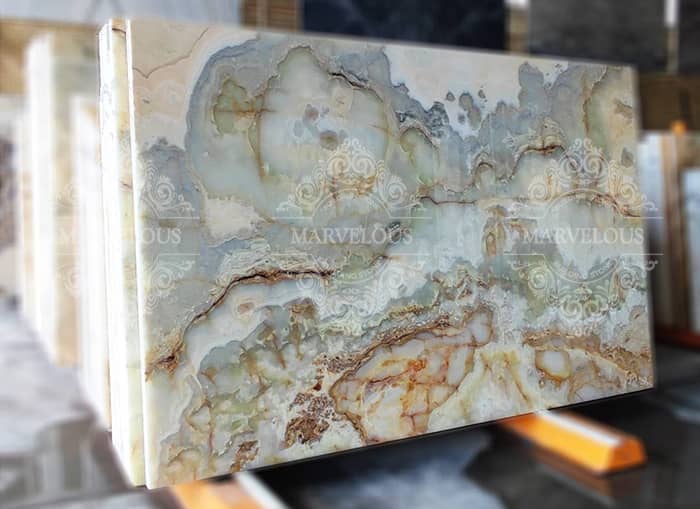 Smoky onyx stone slab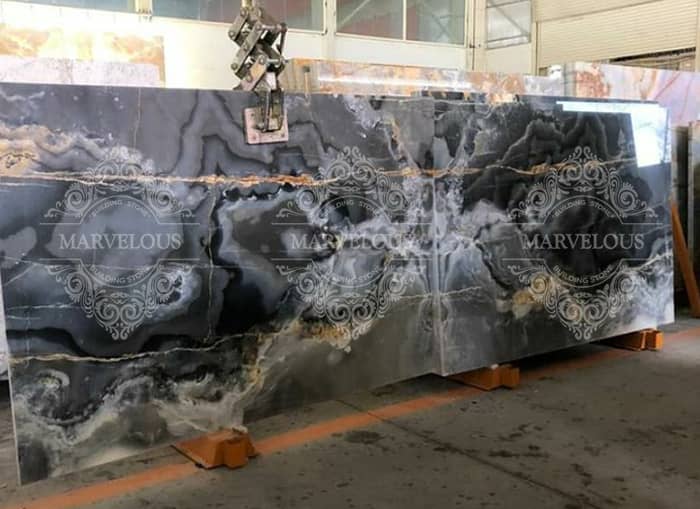 Golden cloudy onyx stone slab
The most important services of the Marvelous stone company
The Marvelous stone company is the leader in providing new services in the export of onyx stones. Our customers believe that our company provides unique services.
● Production of unique onyx stones
● Offer a fair price
● Excellent packaging
● Cheap and fast shipping
● Insurance of all risks
● Loading at Jebel Ali and Mersin ports
● Secure delivery of your orders
These items are just a small part of the Marvelous stone company's services. So, please contacts the sales department of our company to register your orders.
Also, you can complete and submit the application form on the home page. Our colleagues will contact you as soon as possible.