Import Of Rough Marble Blocks Usually used for large projects. The Marvelous Stone Company is a leader in the supply and export of heavy marble blocks in Iran. The company is also one of the best suppliers and distributors of marble.
What you read in this article:
Import Of Rough Marble Blocks
In today's world, we are witnessing extensive changes in infrastructure in most countries of the world. Many countries need raw materials for infrastructure changes.
That is why they are looking for countries that produce raw materials. Traders usually find suppliers and negotiate with them. But sometimes it comes to building big projects.
At this time there is a great need for raw materials with a large volume. One of these very important raw materials is marble blocks. There is a lot of information about this stone.
As you know, marble is one of the most popular stones in the global stone markets. Marble has many customers in the four corners of the world. The interesting thing about this stone is that it is used in different parts of the building.
The Most Important Importers Of Marble Blocks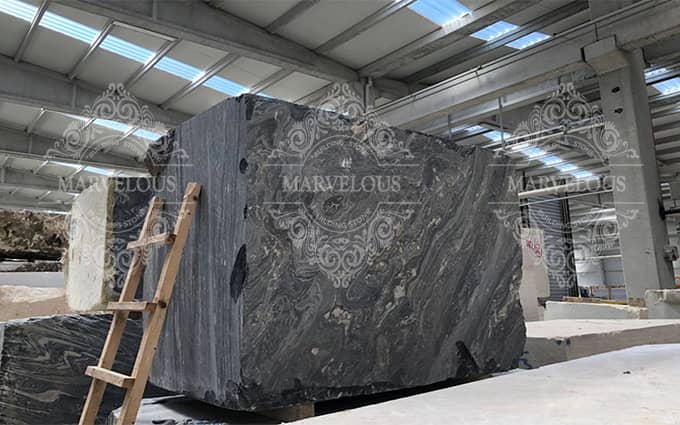 Nowadays, many countries in the world import all kinds of building stones. Meanwhile, countries are developing rapidly and their marble imports are very high.
Countries such as China and India had the highest marble imports in 2019. Interestingly, these countries are also among the most important producers of marble.
It should be noted that these countries have a very large population and a large consumer market. In addition, these countries are developing rapidly and modernizing.
One of the important conditions for modernization in the world is to have new and strong infrastructure. China has become one of the world's economic powers over the past decade.
India is also rapidly modernizing and making great strides in production and extraction.
Marble Block Suppliers
Marble block suppliers can be found in abundance in the world. The most important suppliers of marble in the world are Italy, India, China, and Turkey. Italy has been very strong in exports in the last decade.
Italy makes a significant volume of marble exports in the world. Turkey has also had very successful exports in recent years. It is one of the best countries in exporting Iranian marble.
Iran offers 5 star marble to its customers. The variety of marble colors in Iran is very high and reaches more than 120 types. Iranian marble can be found in most cities in Iran.
Cheap price, high quality, variety, and easy transportation are one of the most important factors in importing marble from Iran.