Granite Marble And Stone Market It is a very important and profitable market for stone traders. The Marvelous Stone Company has been operating in the international stone markets around the world.
What you read in this article:
World Granite Marble And Stone Market
By the beginning of 2020, perhaps few in the world would have imagined what the future with the outbreak of COVID-19. Statistics show that with the outbreak of this disease the economy of most countries experienced a recession.
It should be noted that most countries have closed their borders to travelers and goods from other countries. Moreover, unfortunately, the disease has had a negative impact on global stone markets around the world.
Fortunately, in recent months, with the control of this disease, the activity of global markets has resumed. In addition, the sale and purchase of granite and marble have flourished again.
Granite Marble And Stone Market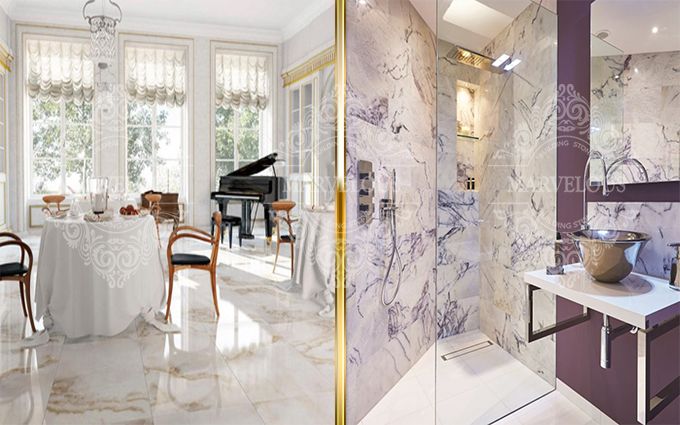 Before the start of the COVID-19 era, in 2019, our company, like many other companies, had good sales. Granite was sold in our company at high tonnage. As I said before, no expert could predict what would happen in the next few months. We also worked normally.
But with the spread of the disease, there was a gradual decline in the markets. Naturally, the Iranian market was also negatively affected by this disease. The quarantine period was one of the most difficult for our colleagues. Most of them suffered economic crises.
Marble Market Iranian Natural Stone
Fortunately, after the quarantine period, the granite market in Iran came out of the recession. The stone trade has also resumed and we hope it will flourish in the near future.
Buying and selling natural marble in Iran during this period is relatively better than other stones in Iran. Keep in mind that restarting mines and producing more will make the market more prosperous.
Introducing A Reputable Stone Company In Iran
The Marvelous Stone Company is one of the best exporters of marble and granite in Iran. The company is a brand that supplies and granite wholesale.
The stone quality of this company is unparalleled. The Marvelous stone company offers its stones to its customers at a very reasonable price. Please contact our experts to receive our product catalog.