Granite Lowest Price Can be easily found in most granite producing countries. The Marvelous Stone Company is one of the most reputable manufacturers of granite in the Middle East.
What you read in this article:
In addition, the company is a leader in exporting granite to various countries around the world. Our company has all kinds of quality granite in the form of tiles and slabs in its warehouses.
We have many granite warehouses in different cities of Iran and we are ready to send them to all countries. The variety of colors in our granites is very high. Such as blue granite, green granite, yellow granite. Also, The quality of Iranian granite is very high.
Granite Lowest Price
In today's world, producing granite costs a lot. Many granite producing countries do not have advanced equipment. Procurement of this equipment also costs a lot.
These countries are forced to continue their production without sufficient facilities. Otherwise, they will fall behind their rivals in the competition. This delay may never be compensated.
So they continue to produce. But their production is not very good. In this part, countries that have good equipment enter the story. They buy granite from the producing countries and polish it well with their modern equipment.
Then they sell granite at a very high price. It was almost a process of producing and selling granite. I tried to explain very briefly. I will explain the other sections below.
Cheap Granite
Undoubtedly, not all countries in the world are looking to buy expensive and quality granite. Some countries, especially African countries, are looking to buy cheap granite.
For these countries, quality does not matter at all. They are just looking to buy cheap granite. A customer from Nigeria called us and was interested in buying cheap granite.
He clearly told us that he wanted the lowest quality granite. I told him what do he need granite for? Said to export to other neighboring countries. Moreover, let me make a point. Being cheap does not mean being poor. It means that it is not well polished.
Export Of Cheap Granite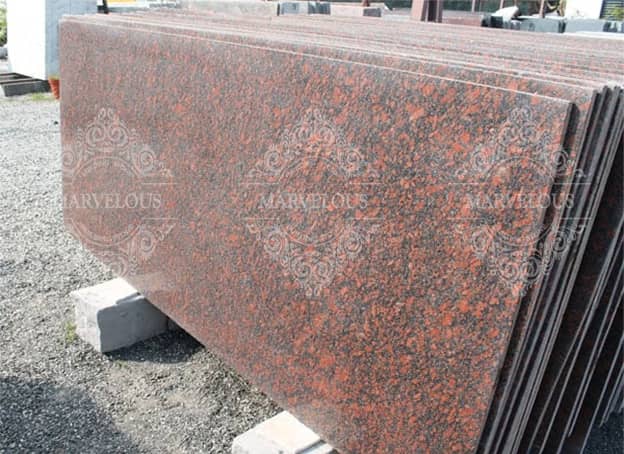 Almost all granite producing countries can produce cheap granite. Naturally, this type of granite also has its own customers. Most African and South American countries are customers of cheap granite.
On the other hand, most European countries and the United States and Canada are customers of quality granite. However, the producers of this stone must be able to cover all the needs of the market.
Granite export has several stages that have been described in detail before. If you are interested, please read our previous articles.
Cheap Granite Distributors
As you know, India was one of the top distributors of granite. Statistics show that in 2018, India had the highest export of granite. But after the outbreak of the Corona virus, the country also suffered a major recession.
Of course, all the countries of the world suffered from the recession. Unfortunately, all countries closed their borders and the world economy was in crisis.
The number of granite exporting countries in the world is not large. It should be noted that only some countries are producing cheap granite. Well, I think granite lowest price is really good for some country in the world.
The Best Granite Exporter
The Marvelous Stone Company is one of the best suppliers of granite in the world. We have many customers in the four corners of the world. Our company offers you the best quality granite at a cheap price.
We guarantee the best quality, the best price, the fastest delivery of orders, and the best service. Please contact our sales consultants to get the catalog and price list of granite types.