Christmas Travertine Fantastic Sale is one of the most important end-of-year sales. The Marvelous Stone Company is holding a Christmas special sale this year, as in previous years.
What you read in this article:
In fact, this sale is special for the welfare of customers who could not buy stones during the year. So, the Christmas travertine fantastic sale is the last chance to buy. Do not miss the golden chance.
Christmas Travertine Fantastic Sale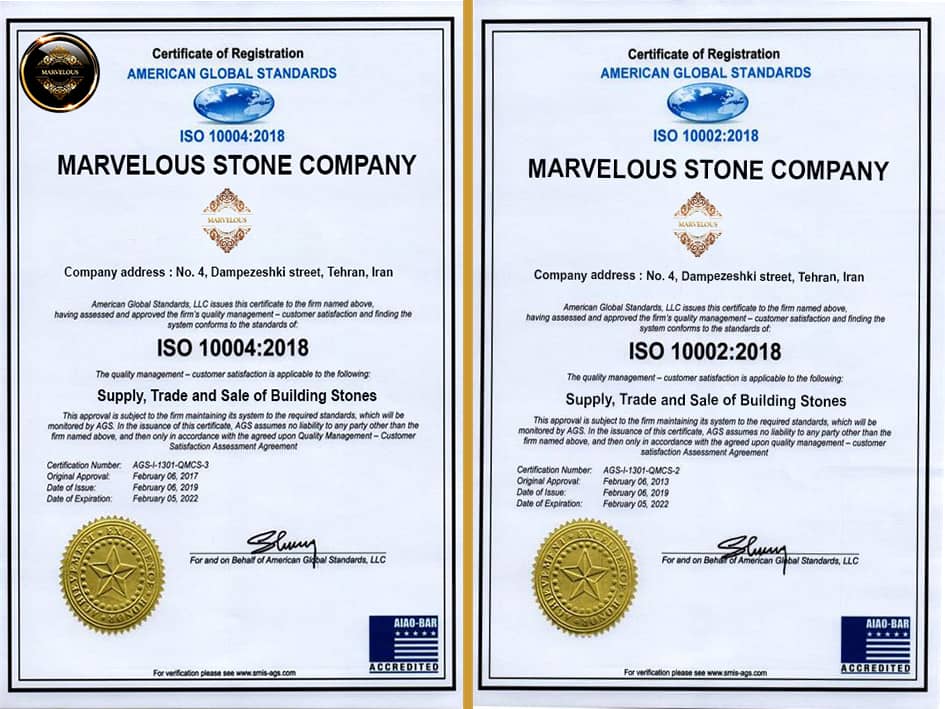 Undoubtedly, The Marvelous Stone Company is one of the best suppliers of travertine in the Middle East. In addition, the company has extensive experience in exporting various types of tiles, slabs and travertine blocks.
Our company has been focusing on exporting building stones to different countries for many years. In 2018, we succeeded in receiving the Customer Satisfaction Certificate from ISO.
Customer satisfaction is our first priority. That's why we hold Christmas special sales in most years. Let me explain about this year's Christmas special sale.
This special sale starts on December 25th and ends on December 31st. In this special sale, we have considered 50% discounts for dear customers. Do not miss this great opportunity in any way.
Christmas travertine sales can be a great opportunity for real buyers. Thank you for joining us in this special sale.
Special Sale Of Travertine Tiles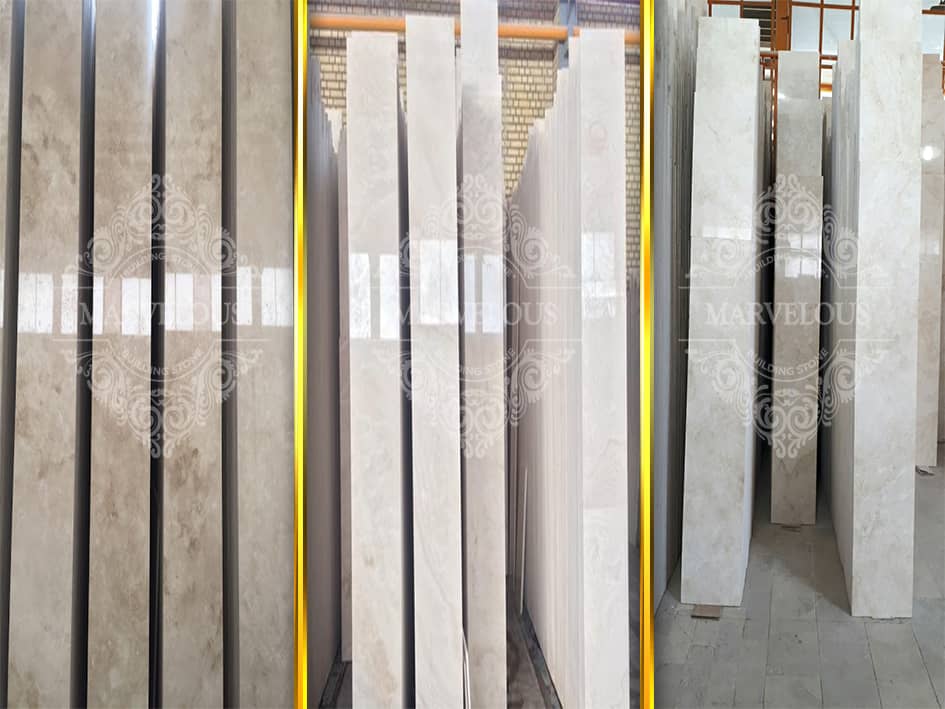 As you know, Iranian travertine is world-famous. This travertine is actually the best travertine in the world. There are many travertine mines in different cities of Iran.
Many customers are actually interested in buying Iranian travertine. This year, like last year, we decided to offer you the best types of travertine. In this year's table, we used three types of travertine.
Abbas Abad travertine tile, Haji Abad travertine, and Darreh Bukhari are the first-grade types of this stone in Iran. Also, to see the prices, please pay attention to the table below.
Please contact the sales manager on WhatsApp to place your order. I suggest you do not miss this great opportunity and these great prices. Christmas Travertine Fantastic Sales is actually our last special sale in 2020. Be sure to accompany us.
Afshin Yadegari
+989192806551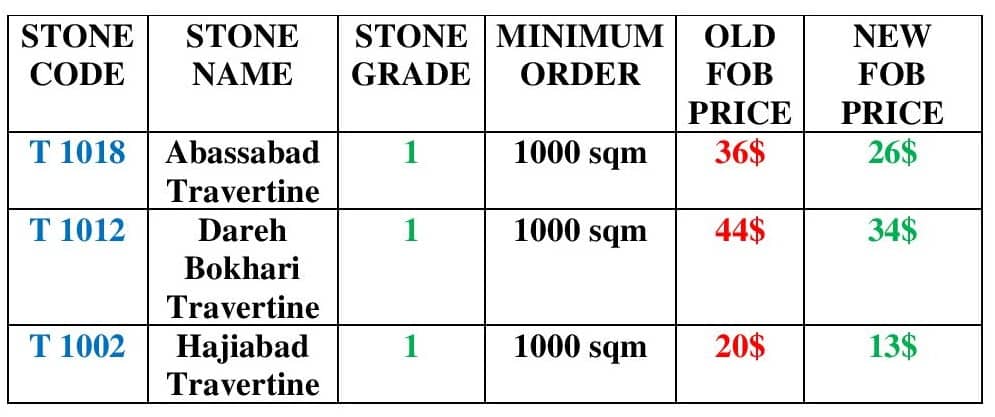 Extraordinary Sale Of Travertine Blocks
In today's world, with the growth of technology in travertine importing countries, the purchase of blocks has also grown. The travertine block is actually a shape of this stone that has not been cut.
Travertine importing countries can buy these blocks and cut them in their own country. One of the reasons for this is the different standards in different countries of the world.
On the other hand, the price of these blocks is based on tons and is much cheaper than buying tiles. Because you buy tiles based on square meters and buying travertine blocks is much more profitable.
Approximately 30 square meters of travertine tiles are produced from a travertine block. We suggest you participate in this wonderful auction. This is the best way to get the stones you need.
You can place your orders from December 25 to December 31. You need to contact our sales manager on WhatsApp to place your order.
Afshin Yadegari
+989192806551