Buy Travertine A great solution for supplying stone needed in construction projects. The Marvelous Stone Company is one of the leading wholesalers and distributors of travertine in the Middle East. Also, this company has a lot of experience in exporting various types of travertine to different countries of the world.
What you read in this article: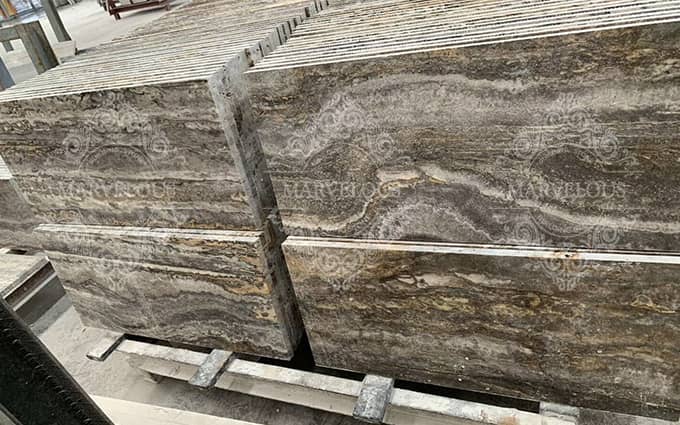 Buy Travertine
In today's modern world, humans need modern buildings as well. To meet this need, it is necessary to use the best raw materials for construction. One of the best stones for today's buildings is travertine.
Travertine is a beautiful stone with relatively good strength. This beautiful stone can be used in almost all parts of the house. Travertine is much cheaper than marble and granite.
But the strength of travertine is higher than marble. In fact, travertine is a stone for modern life today. As you know, most travertine suppliers can be found in Asia.
Of course, this stone is also produced on other continents. Iran is the best producer and exporter of travertine in the world. In the following, I will explain more about Iranian travertine.
Iran Is The Best Supplier Of Travertine
Nowadays, customers are looking for high quality suppliers to supply travertine. In fact, it is the customers' right to receive the best service. Iran is the best choice for supplying all types of travertine.
As you know, Hajiabad travertine, Abbasabad travertine, Dara Bukhari travertine are world-famous. Mahallat is the production center of the best travertine in the world, which is located almost in the center of Iran.
Also, travertine distributors in Iran offer the best prices to customers. Buyers of travertine can find cheap and high quality only in Iran. Most buyers want to receive their gems quickly.
This is only possible due to Iran's excellent access to international waters and roads. Please contact our consultants to get the price list of travertine types.