Buy Silver Travertine One of the best stones for flooring. The Marvelous Stone Company is your best choice for buying silver travertine. This company has a lot of experience in exporting this stone to different countries of the world.
What you read in this article:
Buy Silver Travertine Pavers
As I said before, silver travertine is one of the best stones and suitable for flooring. Of course, it is important to know that this type of stone is used for both interior and exterior flooring of buildings.
But the interesting thing is that this group of stones, in addition to being suitable for flooring, has other uses that I will talk about in this case as well. These floors are used with dark and light colors in different parts of the building.
Do not forget, we have other colors like red, blue, and yellow travertine. It should be noted that the thickness of this flooring depends on the place where it is installed.
Silver Travertine Tile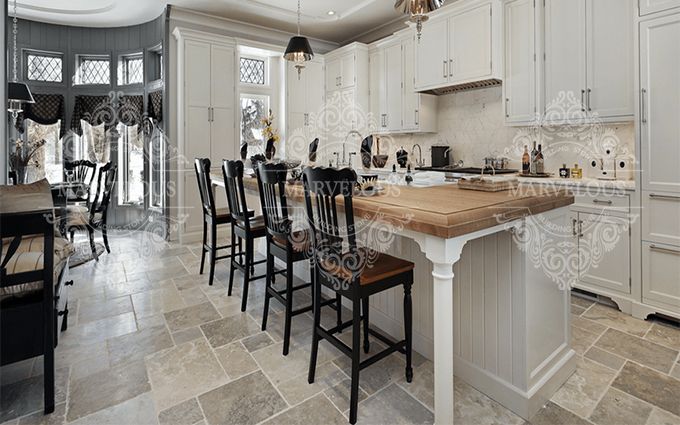 As I mentioned before, this type of stone has other uses as well. One of the main uses of this stone is travertine tile. Nowadays, people choose the use of stones according to their taste. In Iran, Kashan and Takab silver travertine tiles are famous and have many customers. Moreover, this stone has many uses.
1- Yard flooring
2- Kitchen flooring
3- Bathroom flooring
4- Stair flooring
5- Flooring around the pool
Buy Silver Travertine
You may be interested to know that buy travertine for construction projects is one of the most important concerns of builders. In addition, these people are always worried about the quality and durability of the stone in their buildings. But what can we do to help alleviate these concerns?
One of the first important things for travertine buyers is price. These people want to buy a high quality stone at a reasonable cost. When you are planning to buy, you need to know which part of the building you want to buy the silver travertine for.
This is very important in determining the thickness of the stone. You should also consult with your architect Mendes on this issue. After completing these steps, you are ready to buy and have good information.
Where To Buy Silver Travertine?
We recommend that you contact the Marvelous stone company if you are serious about buying silver travertine. The Marvelous stone company specializes in exporting all kinds of travertine slab and tile in Iran.
This company is one of the best wholesalers of this type of stone. Our company has a lot of experience in trading all kinds of building stones. If you want to trade with a professional and honest team, be sure to trade with us once.