Travertine Stone Block It has many customers all over the world. The Marvelous Stone Company is one of the best suppliers of travertine blocks in the Middle East.
What you read in this article:
Our company also has a lot of experience in exporting travertine blocks to different countries around the world. Travertine blocks in different weights are ready to be sent to our warehouses in different regions of Iran.
These blocks are available in different colors. Such as silver travertine and gray travertine.
Travertine Stone Block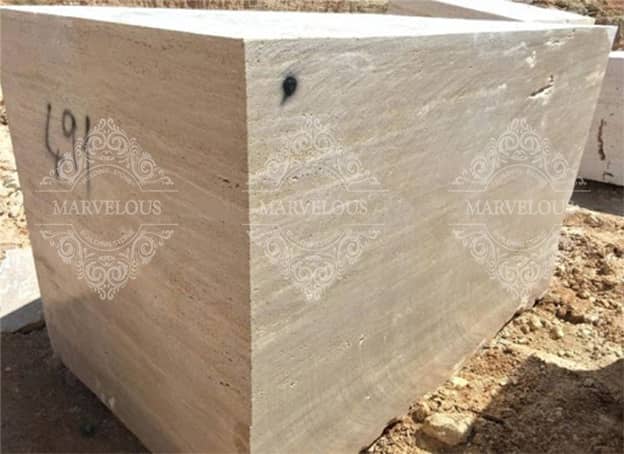 Nowadays, the use of these blocks is increasing in different countries of the world. Iran is the best travertine producer in the world. The quality of Iranian travertine is much higher than in other countries.
Travertine traders around the world are well aware of this. These blocks are usually purchased for various applications. Most customers import these blocks into their country after purchase.
There they cut according to their standards and sizes. Recently, these blocks have many customers in Europe. In fact, they use modern cutting and polishing equipment.
Naturally, this equipment is less in the producing countries. Therefore, they can polish these stones with high quality.
Export Of Travertine Blocks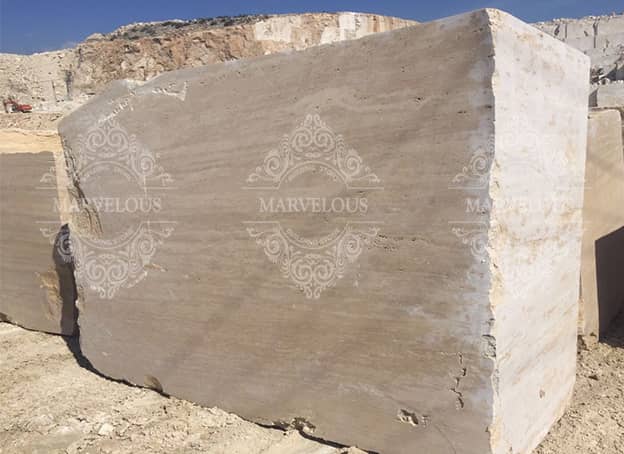 Undoubtedly, most travertine producing countries are exporters. Many countries in the world do not have the ability to produce this stone. Travertine exports depend on several factors.
One of the most important factors is the quality of the stone. If the travertine block is of high quality, it will definitely have many customers. The next important factor is the price.
Naturally, the cheaper the stone price, the more satisfied the customers are. It can be argued that there are few companies that have these two factors together. I will explain more about this issue in the following.
Wholesale Of Travertine Blocks
In today's world, the use of travertine is increasing in most developing countries. In fact, these countries are consumers of travertine. Many of these countries are building and developing their own infrastructure.
Travertine block is one of the most important materials they need. Naturally, they contact and order the wholesalers of this stone. Wholesalers are not always travertine manufacturers.
They often buy stones from mines and sell them to customers. I think only their services can differentiate them. They can be trusted if they provide good customer service. So, travertine stone block a great choice for your construction projects.
The Best Exporter Of Travertine Blocks
The Marvelous Stone Company is one of the best manufacturers of travertine blocks. This company has travertine mines in different cities of Iran.
In addition, our company is a leader in the export of travertine blocks to various countries. We guarantee the best quality travertine, the best price, the best delivery, and the best service. Please contact our sales consultants for a price list of different types of travertine blocks.