Supplier Of Marble Flooring Can be found in stone markets in different countries. The Marvelous Stone Company is one of the top suppliers and wholesalers of marble in the Middle East. Also, this company has a lot of experience in exporting various types of marble flooring to different countries of the world.
What you read in this article: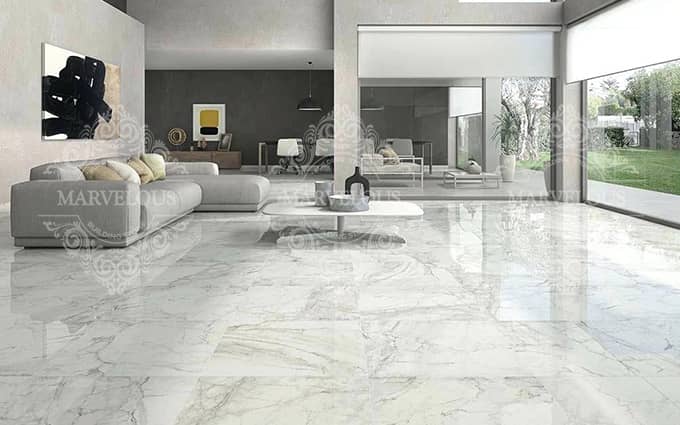 Supplier Of Marble Flooring
Nowadays, as the world's population grows, developing countries are in dire need of mineral resources. These countries are building new infrastructure.
Raw materials such as marble are needed to build this infrastructure. In addition, marble has a long history. This beautiful stone has been very popular in the past.
The ancients used this beautiful stone to build beautiful palaces, temples, and statues. It should be noted that marble is still very popular today. Most customers are interested in using marble in their buildings.
So, we need to be able to find the best suppliers for this stone. But how do we find the best suppliers? If we find the answer to this question, we will definitely not have a problem with supplying marble.
In the following, I will describe the specifications of good suppliers.
The Best Supplier Of Marble Flooring
Most good suppliers of building blocks have the same specifications. They are very orderly and accurate. They answer customers' questions completely and accurately.
Buyers can trust them. There is usually no difference between the samples and the stones they send to customers. Most good marble flooring suppliers try to offer the best quality and price.
As you know, Iranian marble is one of the best types of marble flooring in the world. A large number of marble suppliers operate in the Iranian stone markets.
It should be noted that Iran produces 5-star marble. Iran has always had a good position among the marble producing countries. Iran has the ability to produce marble in different colors.
Such as pink marble, red marble, and golden black marble. Please contact our consultants to get the price list of different types of marble flooring.