Stone travertine grey Iran is one of the best examples of travertine in the world.  This stone is a beautiful and luxurious stone in this country. This stone with brown streaks can be a great choice for interior and exterior beautification of construction projects.
What you read in this article:
About Stone Travertine Grey Iran
Gray travertine is a type of limestone that naturally forms around hot and cold springs and waterfalls. The holes of this type of stone are created by carbon dioxide and are seen in the form of small and irregular holes on the surface of this stone and give this stone a special beauty.
This stone is produced in a wide range of warm colors. One of the best and most beautiful types of silver stone is gray. The blue and silver shades of this stone have created a wonderful beauty for it.
This stone is very resistant to cold and is very compatible with the interior of the building in color. Of course, we need to know that this stone is available in different colors.  travertine white, red travertine, yellow travertine are the most famous of these colors.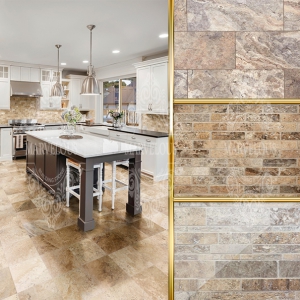 Applications Of This Stone
Stone travertine grey Iran has many applications inside and outside construction projects. For example
The floors tiles of swimming pool
Temples
Hospitals
Commercial and office buildings
Offices
Residential buildings
It should not be forgotten that other uses of this beautiful stone are also used as
Interior wall coverings
Building facades
Floor tile the kitchen
Bathroom floor tile
Living room
Meeting hall
The lobby of the residential towers
Patios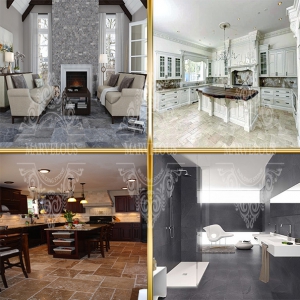 Advantages Of StoneTravertine Grey Iran
Without a doubt, there are a lot of things about this stone but the first and the most merit is that a gray travertine tile is a great option for building floors this is mainly because it is a great conductor and easily retains heat inside and transfers to other objects.
Another interesting thing about this stone travertine grey Iran is that it is very resistant to stains and has high durability and is suitable for dry climates. Another advantage of this stone is that it is very easy to maintain and repair because it has a porous but polished appearance and is used as a luxury flooring in buildings.
Import Of Stone Travertine Grey Iran
Stone travertine grey Iran one of the most famous stones in this country. The Iranian people often prefer to use gray travertine on the interior and exterior of the building, which is why this stone is so practical and famous. On the other hand, Iran is always the first choice of stone traders in the world due to its location in the Shah of the World Road and its excellent geographical location and access to international waters and transit routes, as well as the numerous mines of building stones. The Marvelous Stone company with many years of experience in exporting and importing all kinds of building stones, especially travertine and granite marble, and using specialized and experienced personnel, is the best partner and consultant for building stone buyers in all parts of the world.