Import Of Marble Block It can be one of the best ways to supply marble needed for construction projects. The Stone Company can supply the marble block you need with excellent quality. In addition, this company is a leader in the export of various types of marble blocks with various qualities and prices in Iran.
What you read in this article:
Marble Mines In The World
Marble is a stone with a very long history. The Greeks played an important role in the globalization of this stone. In fact, Greek artists left many masterpieces with this stone.
Marble mines exist in almost all countries of the world. In today's world, this stone has a very important role in the construction industry in the world.
This stone is very popular among customers and always has a lot of demand for a purchase. In many countries, marble importers prefer to buy blocks of this stone.
There are many reasons for this. Most customers buy the blocks and cut them according to their own standards in their own countries. Different countries of the world cut marble slabs with different thicknesses.
Import Of Marble Block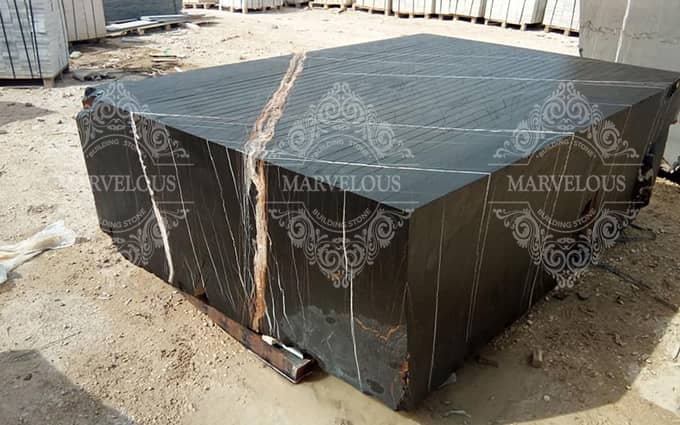 As you know, many countries need marble to supply their raw materials. It should be noted that the marble market is very wide in the world. Many countries in the world extract and produce marble.
The most important marble producing countries in the world are China, India, Italy, Turkey, and Iran. Among these, premium marble belongs to Italy.
Italy has also been one of the largest exporters and suppliers of marble in the last decade. Most of the world's salts need this stone. The largest importers of marble in the world are China, Chinese Taipei, Egypt, and Saudi Arabia.
Interestingly, China is both an important exporter and importer in this marble market.
Iran Is An Important Supplier Of Marble
Iran is one of the most important suppliers and distributors of marble in the world. The country has many mining stones. Most cities in Iran have different stone mines.
This group of stones has a great variety of colors and quality in Iran. Important cities producing marble in Iran are Isfahan, Kashan, Dehbid, and Mahallat.
Dehbid stone is world-famous and has many customers around the world. The high quality of Dehbid marble and its beautiful color has made this stone very popular.
Iranian marble customers are mostly from Iran's neighboring countries. Iraq, UAE, and Turkey are the most important buyers of this stone. If you are looking for quality and cheap marble, be sure to choose the Iranian market.