Granite Stone Tile It is one of the most important raw materials in construction. The Marvelous Stone Company can be your best choice for supplying granite tiles. In addition, this company is one of the best exporters of this stone in Iran.
Granite Stone Tile
Granite stone tile is one of the main orders of customers of this special stone inside and outside Iran. This stone is common building materials and has been used in the interior and exterior of buildings.
In today's world, and especially in developed countries, the use of granite is on the rise. In addition, buyers are very concerned about the granite quality. On the other hand, do not forget this type of stone it has different uses.
Countries Producing Granite Tiles
There are many mines in Iran from which granite rocks with different colors are extracted. The most popular of them are Mashhad pearl granite, Nehbandan granite, Birjand green lettuce granite.
In central Asian countries such as India, China, and Vietnam, and are also extracted and exported from these countries.
It should be noted that Brazil also has a strong presence in the supply of beautiful and special granite market. almost the most beautiful granites in the world belong to this country.
Quality And Dimensions Of Granite Tiles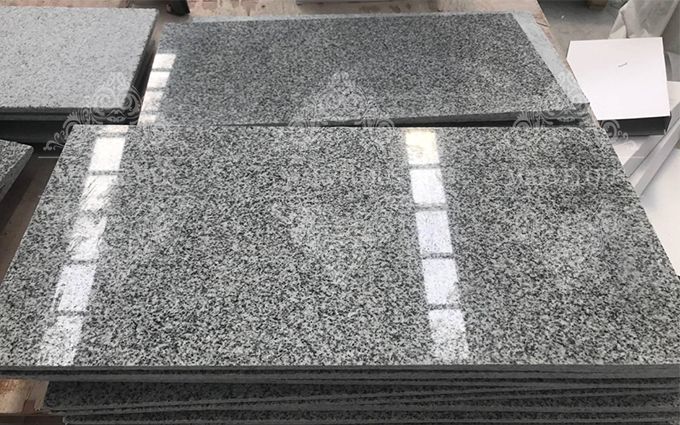 The classification of different types of tiles is determined based on their quality. But the strength of the products has nothing to do with their quality. But in terms of dimensions, the most important factor is the size and type of design of the desired space.
In addition, we have diverse granite stone tile colors. Like for instance, blue granite, black granite, and white. Interior designers use different techniques for design. Most of these designers prefer to use a combination of different stones and colors. In this way, they design beautiful interiors.
Countries Exporting Granite Tiles
Most countries try to change the shape of a block to a slab and finally tile. So, to be able to granite export based on the order of domestic and foreign market customers.
Meanwhile, countries such as Iran, China, and Turkey have a significant role in export. Moreover, in the last decade, Iran had an extensive export of this stone. As you know Iran one of the best granite wholesale in the Asia continent.
Export Of Granite From Iran
Granite tile export from Iran also has its own advantages and problems. This tile is prepared and exported from reputable companies for foreign customers.
Also, the interesting point is here The highest satisfaction of foreign customers is from Iranian granite. This group of stones has a much higher quality in hot and dry countries such as Iran. So, Iran has really good granite suppliers in the world.
Prices Of Granite Tiles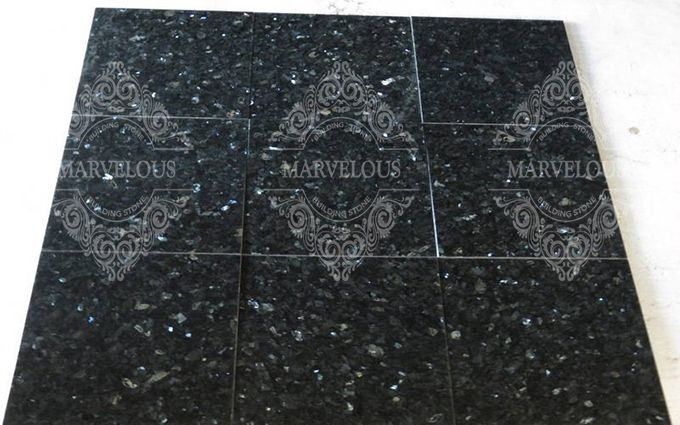 The high cost of granite stones is one of its major disadvantages, which has made it difficult for people to buy and use it.
The price of Iranian granite depends on several criteria, the most important of which are thickness, size, type of processing. Another thing that has a direct effect on the price of granite tiles is the type of cut.
If the cut granite block is normal, the price is lower. If the cutting is done by laser, it will make the product about 10$ to 20$ more expensive. Laser cuts are now more popular, and that's why prices have risen.
How To Pack Granite Tiles
Because the type of packaging is important, especially at the international level, it affects the price of the product. Products that have very good packaging and accessibility are more portable.
This type of seal is placed on pallets, especially containers. Due to the size of the secondary carton, it is palletized, which has high strength.
Usually, depending on the shipping methods of the goods to the desired country, how this package is determined. Also, Packaging is directly related to stone quality. If we use cheap granite, we have a kind of cheap packing and vice versa.
Transportation Of Granite Tiles
The transport of granite tiles is of great importance due to the vulnerability of this stone. It is possible to order granite tiles from Iran, land, sea, and rail according to the destination country.
Of course, in today's world, the international rules of transportation and its various forms must be fully observed. Furthermore, import granite There are different transportation laws in different countries of the world. This includes insurance, stops, inspections, and tax laws.
How To Order Granite Tiles
The Marvelous Stone Company is one of the best suppliers of granite tiles in Iran. Our company's expert and skilled sales team will consider your request as soon as possible. taking into account all international rules and customer rights.
Customers can register their requests via the site, email, or by phone to announce their order in any quality and size.
We will also be in touch with customers to ensure they arrive on time, healthy, and without defects until delivery. Please contact us.