Granite Import Granite
Granite Import Granite It is one of the most important raw materials in construction. The Marvelous Stone Company is one of the top suppliers of granite in Iran. This company has the ability to supply a variety of different qualities and colors of granite.
Granite Import Granite
Granite imports have been done between exporting and importing countries for many years. This stone is one of the best types of building stones that has many customers all over the world.
This type of stone is considered by customers due to its high resistance to climate change and frost. In addition, granite has different qualities and colors and is used in different parts of buildings.
Many countries today produce this stone. Granite importers are mostly looking for cheap granite. These customers check the quality of the stone after its price.
However, granite has many buyers in developing countries. Most developing countries are rebuilding and building new infrastructure and need raw materials.
Important Suppliers Of Granite
What are the most important suppliers of granite in the world? One of the most important producers of granite in the world is India. India has been the largest producer of granite in recent years.
Production and extraction conditions in India are excellent. Abundant granite mines, abundant cheap labor, and modern machinery are driving the growth of granite production in this country.
India has also seen good marketing growth in recent years. Italy has always been a good supplier of granite. Turkey is another supplier of granite in continental Europe.
But it is another important supplier of Iranian granite. As you know, Iran is one of the top countries in the production of building stones.
Iran Is The Best Supplier Of Granite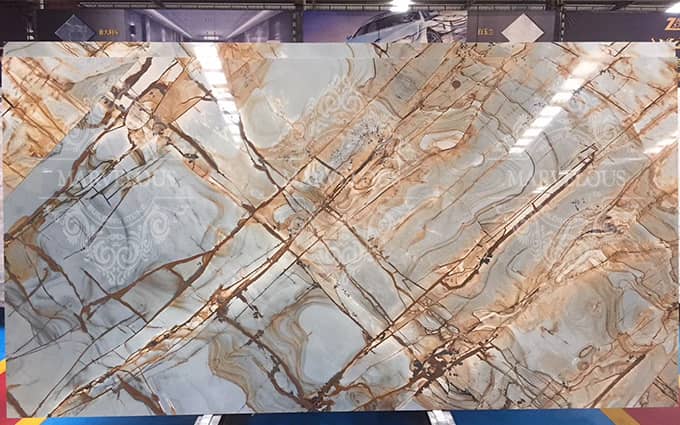 Iran is the best supplier of granite in the world. Supplying granite from Iran has many advantages. One of the important features of Iranian granite is its cheapness.
The next important factor is the very high quality of granite and its great color variety. Most countries in the world are connected to Iran through international waters and roads.
Cheap fuel, cheap transportation, and cheap labor are other important factors in the cheapness of Iranian granite. The Marvelous Stone Company is one of the most important suppliers of granite in Iran and the Middle East.
Our company has many offices and warehouses in the Middle East. Moreover, the Marvelous stone company is a leader in exporting various types of granite to different countries of the world. Please contact us for a price list of granite.
Marvelous Stone company invite you to buy the best Building Stones.
Complete the below form for consulting.