Export White Marble Stone It is not a new phenomenon in marble producing countries. Rather, these countries have been exporting their products to other countries for many years.
What you read in this article:
The Marvelous Stone Company is one of the most reputable manufacturers and suppliers of marble in the Middle East. In addition, this company is a leader in exporting all kinds of marble to all countries of the world.
Our company offers white marble in the form of marble tiles, marble slabs, marble blocks to dear customers.
Export White Marble Stone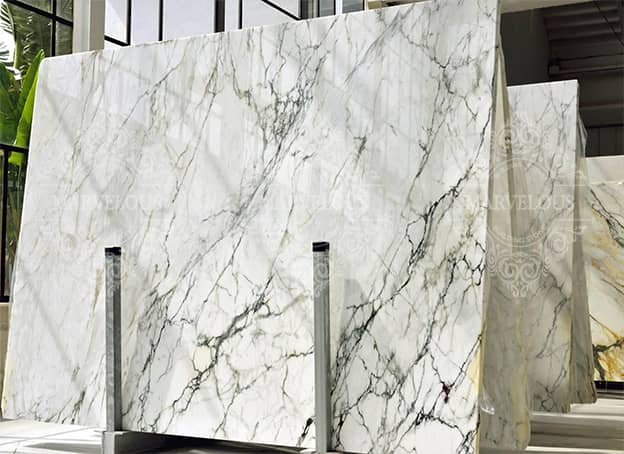 Nowadays, the export of building stones has become a major global trade. Many consumers in different countries of the world are interested in buying white marble.
In fact, white marble is also an ancient stone. Most palaces and temples in Italy and Greece are built of white marble. Also, the most famous sculptures in the world are made of white marble.
India, China, Italy, Greece, Turkey, and Iran are the most important producers of white marble in the world. Naturally, these countries are also the most famous exporters of this stone.
Moreover, white marble is a very lucrative market in most of these countries.
White Marble Suppliers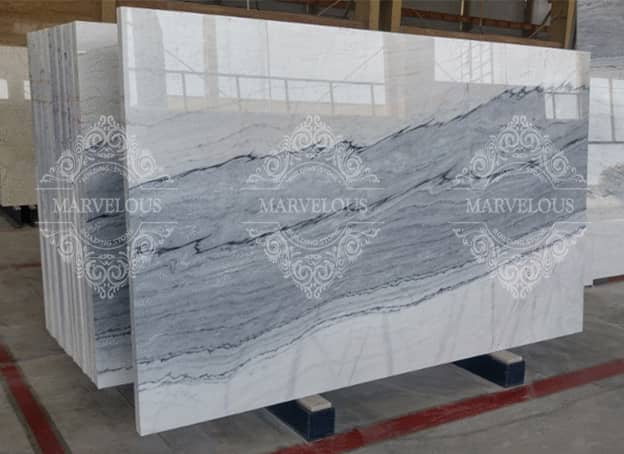 Undoubtedly, many suppliers around the world are supplying white marble. They are often in contact with the countries that consume this stone.
White marble customers in producing countries are usually looking for a good supplier. The characteristics of a good supplier have already been described. Please read our previous articles if you are interested.
With the outbreak of the Coronavirus, these customers could no longer travel to the producing countries as before. Because most countries had closed their borders and it was not possible to travel.
Unfortunately, this situation continues in 2021. Of course, the situation has improved, but customers are worried about their health. So they have to buy online. The volume of purchases through the Internet is not so great.
White Marble Distributors
In today's world, there are many marble distributors in this market. These people distribute white marble in different countries of the world. Iran is one of the most important white marble producing countries in the world.
More than 200 types of marble with different qualities and colors are produced in Iran. In fact, Iranian marble is famous all over the world. Marble merchants recommend Iranian marble to their colleagues.
The quality of this stone is amazing. Many customers call us after purchase and thank us for our quality and service. In addition, the quality of Iranian marble is like 5 star marble.
Importers Of Iranian Marble
It is safe to say that many countries in the world import Iranian marble. But most of Iran's neighbors are marble customers. The UAE, Iraq, Russia and China are the largest customers of Iranian marble.
In Europe, countries such as the Netherlands and Norway buy Iranian marble. Africans also buy a lot of Iranian stones. So, export white marble stone is one of the best specialties in Iran.
The Best Exporter Of White Marble In Iran
The Marvelous Stone Company is the best supplier and producer of white marble. The company also exports large quantities of white marble. Our main priority is customer satisfaction.
We do our best to always provide the best quality and service to customers. Please contact our sales experts to submit a request to purchase white marble.