Buy Travertine Tiles One of the best ways to supply stone is for construction projects. The Marvelous Stone Company is a trusted brand to supply travertine tiles. In addition, this company is one of the best travertine wholesalers and distributors in Iran.
Buy Travertine Tiles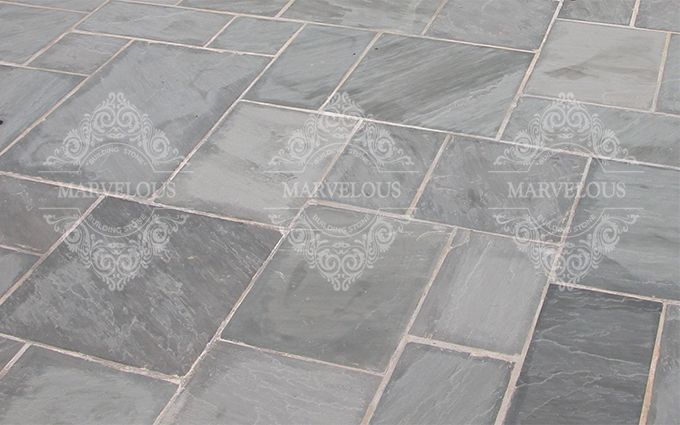 I want to say, buy travertine tiles is one of the best possible choices in the interior and exterior design of the building. It is the most popular flooring product today, surpassing rivals such as slate, granite, marble.
Cost-effectiveness, fineness of marble or granite are the prominent features of travertine tiles and customers' interest in buying it.
Iran Travertine Mines
There are many mines in Iran and Asia that extract travertine. This variety in the type of stone and color is unparalleled in the world. Moreover, we have a variety of travertine colors like white travertine, gray travertine.
The best travertine mines in Iran are located in the Mahallat area of ​​Markazi province.
Scattering Of Travertine Mines In The World
Almost, travertine can be made around the world, but most stones come from Peru, Mexico, and China. This type of stone, like other stones, is collected in large travertine blocks and cut to the desired shape.
Turkey and Afghanistan are also major producers and exporters of travertine. Along with this, Iran is also one of the best travertine miners in the world. Many countries around the world have great travertine mine.
Travertine Importer Markets In The World
More travertine tiles of Iranian mines are often exported to many countries around the world due to their good travertine quality. The stone desired by the customers is often prepared in the form of travertine slab and tiles are ready for export.
The countries importing Iranian travertine are Iraq, China, Turkey, UAE, Italy, Canada, etc. These countries are in great demand for this stone due to Iran's strategic position.
Dimensions Of Travertine Stone Tiles
First, the dimensions of the travertine tile vary according to the place where it is intended to be installed. To install travertine tiles, which are often available in markets with ceramic designs.
Second, the best size for travertine tiles is 30 × 90, which customers can use for kitchen flooring, stairs, and corridors, etc. But other dimensions are also found in abundance in major stone markets. Third, the size of 30 × 60 is also a common dimension of this stone.
Export Of Travertine From Iran
Exporting travertine tiles from Iran, like other stones, has its own advantages and problems. This special stone is prepared and exported from reputable companies for foreign customers.
Based on the quality, dimensions, packaging, and shipping method along with the insurance policy. Of curs, travertine export is one of the best ways to supply Stone required for construction projects.
The interesting point is here some foreign customers do not care about travertine quality. Because they are looking for cheap granite.
Travertine Tile Price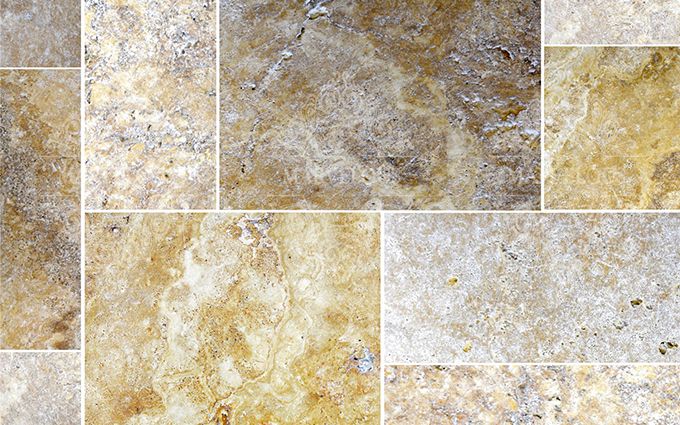 Travertine has many customers because it is less resistant than granite and harder than marble. Variety in color, dimensions, and brand is another factor that affects the price of this particular stone.
In 2020, due to the outbreak of COVID-19, the price of this stone has fluctuated a lot. So, buy travertine tiles is a little bit complicated topic. Furthermore, These fluctuations have had a negative effect on travertine distributors in Iran.
How To Pack Travertine Tiles
As you know the types of packaging of goods, especially export stones at the international level, affect its price. The packaging, handling, transportation, and access of the stones are, they affect the price and customer satisfaction.
This sorting of tiles depends on many factors. Like the number of sheets in the carton, area, weight, in the pallet, etc.
This packaging is also directly related to the method of transporting and sending cargo. Travertine wholesalers in Iran prefer to use the latest stone packing. Their goal is to satisfy foreign customers.
Methods Of Transporting And Sending Travertine
Apparently, the method of transporting and sending cargo is important in the export of travertine. Delivery of travertine due to the porosity of this tile vulnerability must be done very carefully.
Iran is one of the important country in Asia about transportation. Suppliers especially travertine tiles, transport and send orders to European customers via Turkey.
They also use the common borders of Pakistan, Afghanistan, and shipping ports to send orders to customers in East Asia.
How To Order Travertine Tiles
Nowadays, the Marvelous Stone Company is one of the most important suppliers of travertine stone tiles in Iran. Our company's expert and skilled sales team will respond to your request as soon as possible.
In addition, our company is a reputable travertine wholesale in Iran. taking into account all the rules and rights of customers in the international arena. Customers can register their requests through the site, email. Please contact us.