Buy green onyx stone With a reasonable price, it is one of the most important services of the Marvelous stone company. In fact, our collection is one of the largest and oldest onyx stone slab production units in Iran.
What you read in this article:
Buy green onyx stone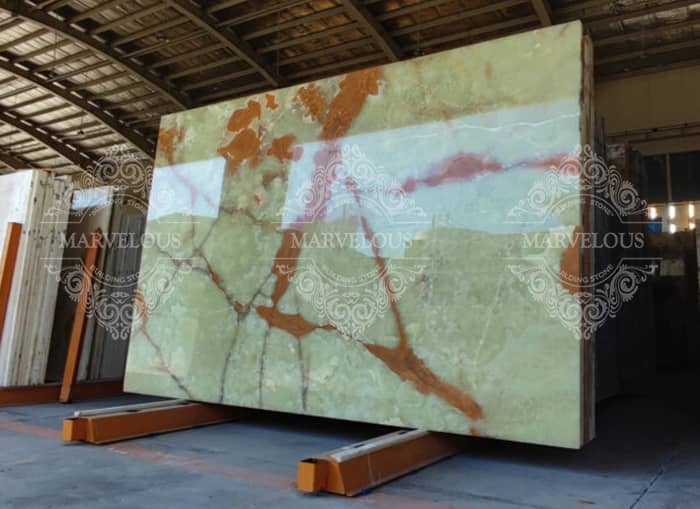 Onyx stones have been of interest to producers and consumers for a long time. Our country is one of the biggest powers in the world in the production of all kinds of onyx stones.
In the field of production and processing of these stones, there is much potential in our country. With the passing of many years, these capacities still remain only on paper and no action has been taken to use these capacities.
If these potentials are activated in the country, the development process of the country will gain a lot of momentum. In addition, many young people are employed in this way.
Anyway, very good things are happening in this industry in our country. But who is responsible for activating these potentials? Is the government obliged to do this?
Yes, the governments are obliged, but considering the current situation of the governments, we believe that it is our responsibility. Despite the many problems, the private sector is still active in the economic scene of the country.
So it is better to save the country ourselves as soon as possible and activate these capacities. There is a lot of material on this topic that unfortunately can't be talked about more than this.
We invite those interested in these investment opportunities to contact our sales department. Our colleagues will give you the necessary guidance.
Special service or special sale?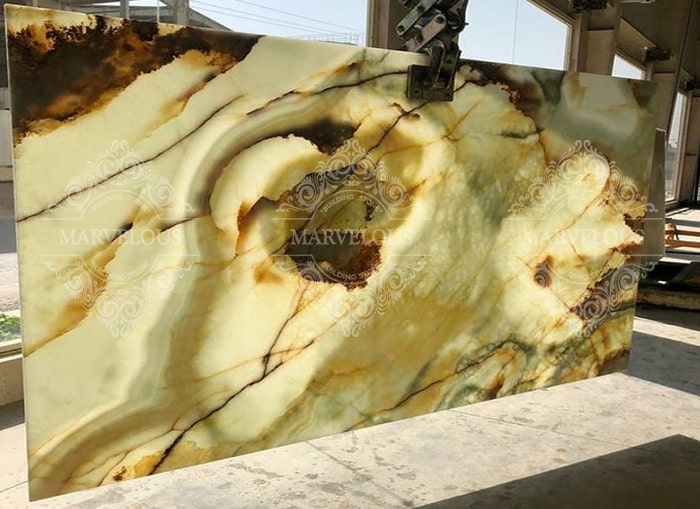 Personally, I talk with many colleagues about the category of selling onyx stones. They often tend to sell more. A small part is also willing to provide services.
Is it really important to sell more onyx stones or provide special services for the customers of these stones? Naturally, our colleagues give different answers about this issue.
The Marvelous Stone Company has been following the theory of providing special services since its establishment. Maybe the question will be raised that this means you are not thinking of selling.
Of course, we are, in fact, until the sale happens, naturally, services have no meaning. Sales are the beating heart of any organization. If you don't have sales, you will have many problems.
What is the special service of the Marvelous stone company? It means that our collection is trying to be able to have the latest and most special services in the field of the stone industry.
We did not spare any effort to achieve this goal. That is why our motto is this. Leave zero to one hundred of your stone purchases to us. Of course, if you are looking for services, quality, and special prices.
An exceptional opportunity to buy Onyx
The Marvelous stone company is one of the top producers of all kinds of onyx stones in Iran. Our collection is trying to always produce these stones according to the needs of our customers.
A large part of our domestic products is produced completely according to the needs of customers and with different thicknesses. But we also produce and provide export orders.
Most of our production is focused on these orders. In fact, the taste of foreign customers is completely different from our domestic products. Most of our export orders are produced and processed on high dimensions and thicknesses.
It is safe to say that gaining the satisfaction of foreign customers is not an easy task. Getting approval from someone who is very different from us is a happy thing that happened in our collection.