Buy Granite Stone Iran from MARVELOUS Stone Company is a very easy and safe way to get the stone you need for construction projects.
What you read in this article:
About Granite Stone
Granite is a type of igneous rock composed of quartz, feldspar, and mica. The color of this stone depends on the minerals and is found in pink, gray, alder, black, and blue granite. In addition, the rock is formed by the cooling of the molten material of volcanoes, which is why it is a very hard rock.
As I said before, the granite of Sak Sang is very resistant and from this stone in
Paving the streets
Office buildings
Commercial buildings
Bus Station
Subway stations
Airports
Due to the brilliance of the crystals of this stone, granite is often used for flooring and wall covering. Granite is also used for bathroom and kitchen flooring and living room.
why should you buy granite stone Iran
Iran has the largest reserves of granite in the world. The total number of mines in the country is 5316, of which about 1300 mines are building stones. Reserves of construction stone mines in Iran are 5.1 billion tons, so Iran ranks 4th in the world in the ranking of building stones. One of the most famous building stones in Iran is granite. Due to its resistance, beauty, and diversity, this stone has many customers in Iran and the world. Granite produced in Iran is among the best and highest quality granite in the world. The production cost of this stone in Iran is very low compared to other countries in the world. In addition, transportation costs in Iran are lower than in other neighboring countries, and most of the world's stone traders tend to produce Iranian granite.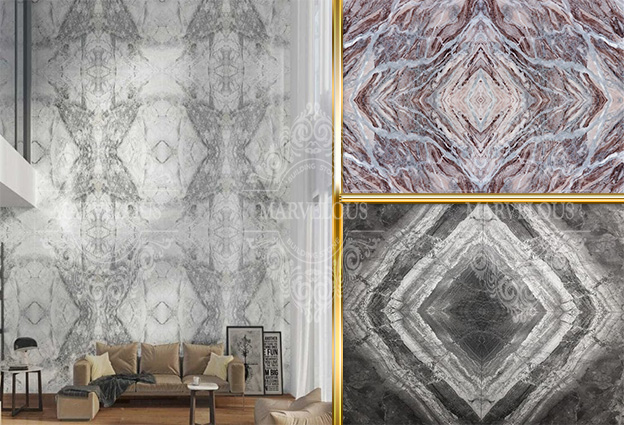 Why Should You Buy Marvelous Stone Company granite?
MARVELOUS STONE Company, with many years of experience in exporting all kinds of building stones and using the specialized team in this field, is ready to cooperate with stone traders and commercial companies in the world. Our team offers you free advice on choosing the best stone for your projects. We also always choose our customers' freight forwarding routes and reduce shipping costs for customers. Buy Granite Stone Iran is always the best choice for stone traders and construction companies in the world. we always provide professional services to our customers. We are interested in doing business with professionals. Please contact us.